NIS America has partnered with Kadokawa to bring RPG Maker MV to consoles in the West.
RPG Maker MV lets you make your own game with various customisation tools and assets. It will release on PS4, Nintendo Switch and Xbox One (NIS America's first Xbox One title?). There will also be an RPG Maker MV Player App that lets you play the creations of others. Watch the trailer below:
Check out the collector's Edition below: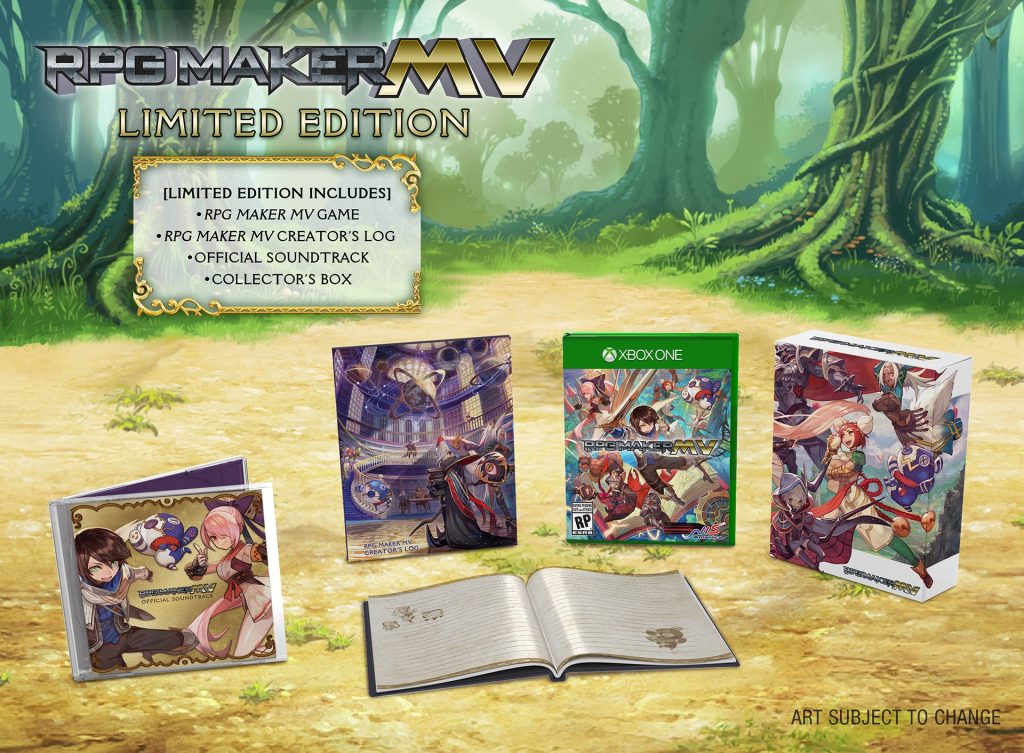 RPG Maker MV releases on PS4, Xbox One, and Nintendo Switch in 2019.