There is another update to Rockstar's Red Dead Online today which brings with it a host of new gameplay options including new co-operative missions, free roam activities and the addition of Poker. As well as the gameplay updates there are also a raft of updates and improvements to strengthen the foundational world of Red Dead Online.
The co-operative missions follow Jessica LeClerk on her revenge quest with new missions in "A Land of Opportunities". Players will get closer to the truth behind the murder of her husband, and in the more honourable Gunslinger path, battle the Del Lobos gang and help Marshall Tom Davies save Valentine. For the Outlaw strand, players will outwit lawmen to assist Samson Finch in a highway robbery, and pull of a theft at the Saint Denis bank. Both paths will lead to a meeting in Blackwater with a dangerous adversary.
The Free Roam missions have been expanded in this update with new characters from the story and new mission types.
Competitive fishing is now available on demand in one of the three new Posse Versus Challenges with competitions to reel in the biggest catch before the timer runs out in the Biggest Fish Contest, down the most flying birds in the Bird Shooting Contest, or gather the most plants in the Herb Picking Contest.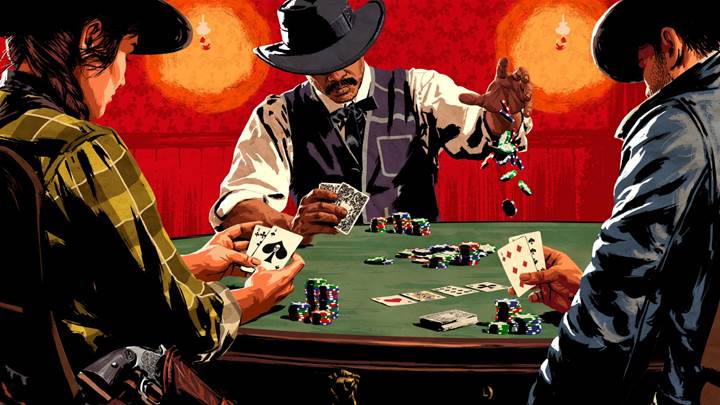 You can access Poker by visiting poker tables in towns and outposts across the map, and players can challenge friends to a private, invite-only game of Hold 'Em, or raise the stakes and take a seat at a public table. All poker tables seat up to 6 players, available in 5 locations: Blackwater, Saint Denis, Tumbleweed, Valentine and Flatneck Station.
Elsewhere there are more clothing items and emotes available, and players that jump into Red Dead Online this week will get a gift of 15 Gold Bars and a 25% increase of XP in the co-op missions, Free Roam, Showdown modes, races and free roam events.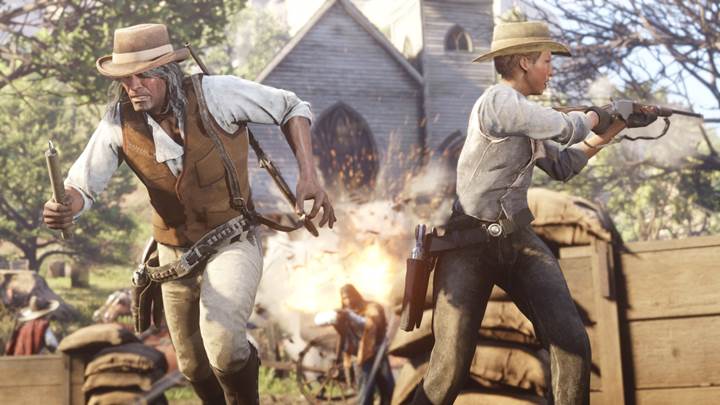 The structural updates include the new Offensive and Defensive playing styles, available in the Player Menu. Offensive mode is the default style, whereas the Defensive mode is for those players who just want to explore and not engage with other players. Defensive mode players will be indicated by a shield icon and there are heavy penalties for those that try to attack them via the Hostility system. Players who initiate conflict while in Defensive mode will be instantly pulled out of it and will also receive similar Hostility penalties.
There are a number of other quality of life improvements which you can read more on at the Red Dead official support site.