[CLOSED] GodisaGeek Full House Poker Tournament

If you are a regular listener to the GodCast, you'll know we're huge fans of Full House Poker at GodisaGeek, in fact it scored a 9/10 in our recent review. For that reason, on the evening of Saturday 30th April we're hosting the first GodisaGeek Full House Poker Night. If that wasn't exciting enough already, the fabulous folks at Microsoft have provided us with some great prizes for the winner and runners up.
1st Place: 800 Microsoft Points + 1 Month Xbox LIVE Gold Subscription
2nd Place: 1 Month Xbox LIVE Gold Subscription
3rd Place: 1 Month Xbox LIVE Gold Subscription
The tournament will take place from 8pm BST, right after the official 'Fame Pays' event (see your Texas Heat menu for more on that). The tournament is free to enter, so if you'd like to reserve a seat on the table, please email poker@godisageek.com with your gamertag. Entrants will be picked at random, and you'll more than likely be going up against someone from team GodisaGeek! We'll send you an invite 5-10 minutes before the game starts.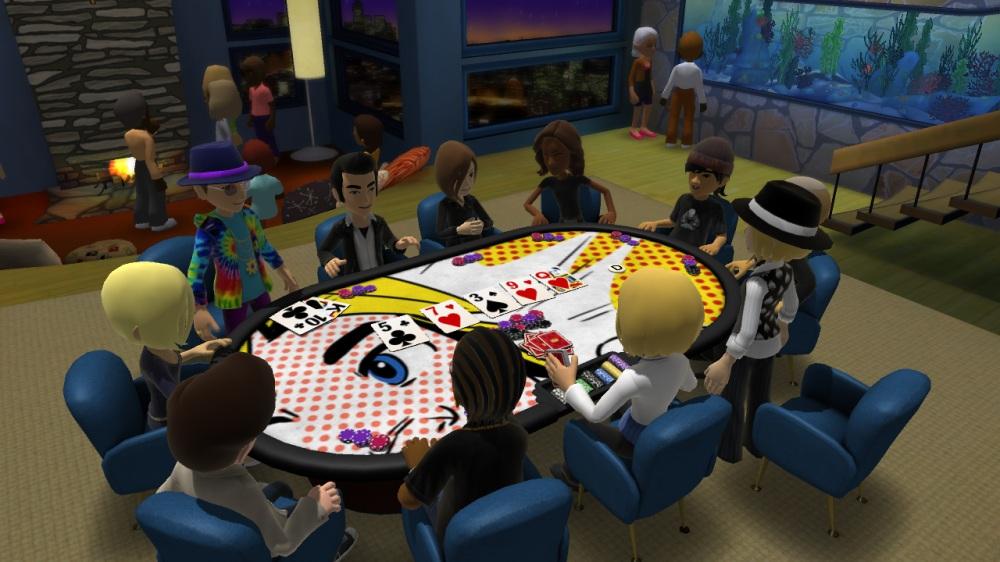 So that's Saturday 30th April on Xbox LIVE at 8pm BST. You've got to be in it, to win it: poker@godisageek.com
Terms and Conditions:
The winner is the last player remaining at the end of the tournament. Members of the GodisaGeek team are exempt from winning. Decisions of the GodisaGeek team are final. Prizes are subject to change.
Please get your emails in by Friday 29th April. Any emails sent after that date may be disregarded.