Eurogamer Expo Announces Livestreams of Dev Sessions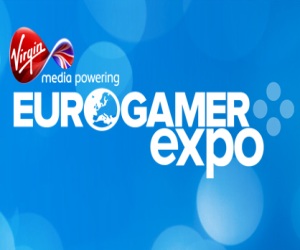 Can't make it to Eurogamer Expo this weekend? Don't worry, as a ton of developer sessions will be streamed online, as they happen.
This weekend will see the Eurogamer Expo descend upon Earl's Court for another year of games, games and more games. As an Official Affiliate of the show, we are all incredibly excited – If you are going, you may even spot Calvin, Johnny, Joe, Robin and myself lurking around the show floor. Come find us, it'll be like journalist Pokemon.
But what if you can't go? How will you enjoy the proceedings? You are in luck, as the following Developer Sessions will be streamed online at Eurogamer's site and on Youtube.
Thursday 27th September
12:00 – Frank O'Connor from 343 Industries – Halo 4
13:00 – Jamie Keen from Ubisoft Montreal – Far Cry 3
16:00 – Dean Hall from Bohemia Interactive – DayZ Standalone
17:30 – Torben Ellert/Christian Elverdam from IO Interactive – Hitman: Absolution
Friday 28th September
12:00 – Chet Faliszek from Valve Software – How to give yourself a job in the game industry
13:00 – Alex Hutchinson/Jonathan Cooper from Ubisoft Montreal – Assassin's Creed 3
14:00 – Matt Webster from Criterion Games – Need for Speed: Most Wanted
15:00 – David Vonderhaar from Treyarch – Call of Duty: Blacks Ops II – Challenging Assumptions
16:00 – Ralph Fulton from Playground Games – Forza Horizon
Saturday 29th September
13:30 – David Footman from Ubisoft Toronto – Splinter Cell: Blacklist
15:30 – Clive Moody from Codemasters Racing – GRID 2: Total Race Day Immersion
16:30 – Peter Holzapfel from Crytek – Warface
17:30 – Jean Max-Morris from DONTNOD – Remember Me
Sunday 30th September
12:00 – Peter Molyneux from 22 Cans – Curiosity
13:30 – Meagan Marie/Brian Horton from Crystal Dynamics – Tomb Raider
15:00 – Lorne Lanning from Oddworld Inhabitants – Abe's Oddysee HD
16:00 – Dominic Matthews from Ninja Theory – DmC: Devil May Cry
Don't forget that there will be plenty of Eurogamer Expo coverage here at GodisaGeek.com, and you can expect some audio discussion of the show on next week's Godcast.