How to Set Up Your Dream PC Gaming Lair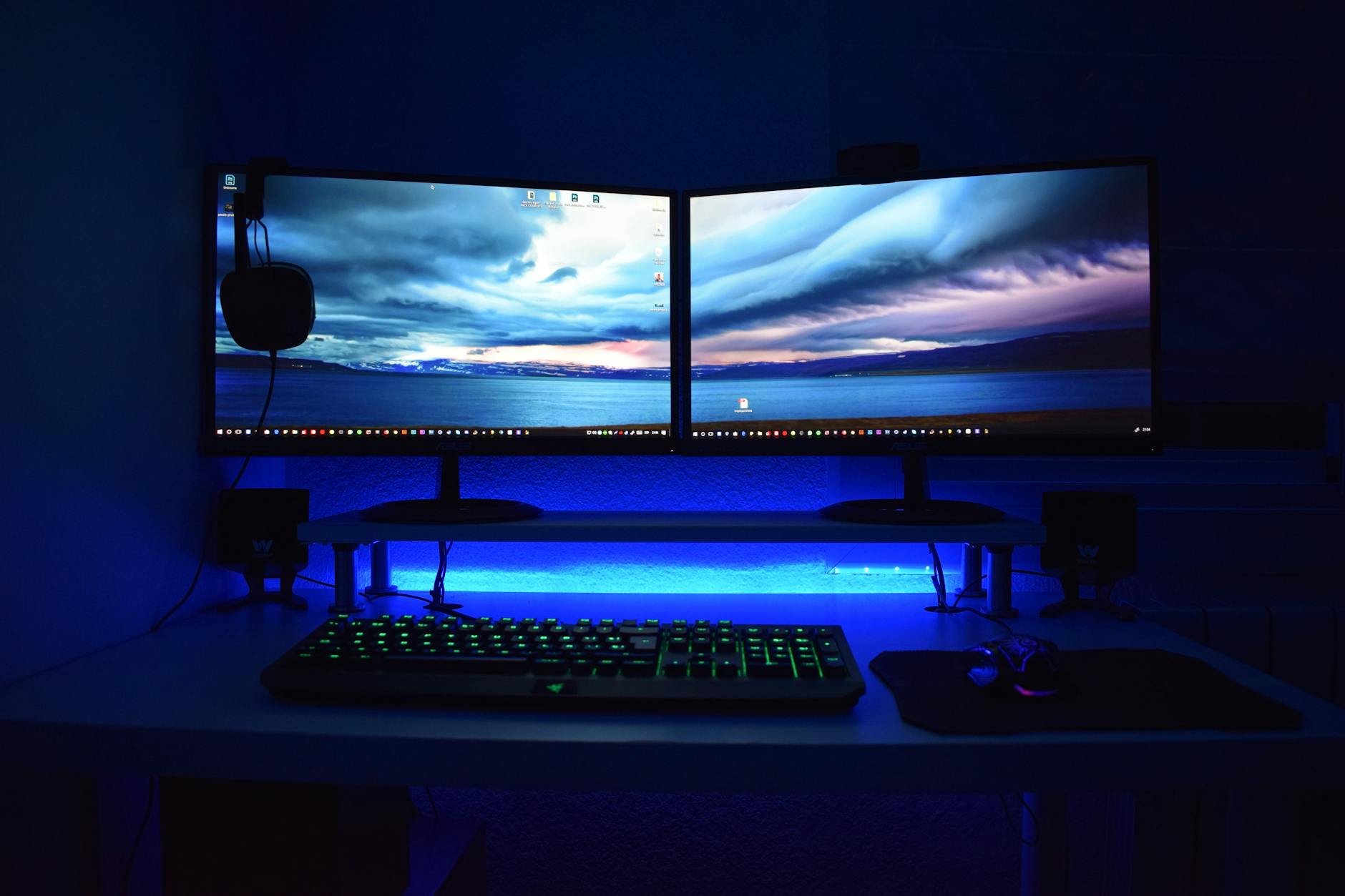 Every gamer has a lair. Whether it's a bedroom or a secret man-cave, a gaming lair is where you enjoy your favorite zombie shooters and RPGs.  It has to have all the right features that can really make for the ultimate gaming experience.
But just like any other project, creating a gaming lair takes time and resources, not to mention a great deal of creativity. For that, let's look at a few important steps for creating the PC gaming lair of your dreams.
Get ideas
Before you get around to creating a gaming lair, you should know exactly how you want it to look like. As is the case with just about anything nowadays, you can find inspiration online. Look at other gamers' setups and take note of the decor and fixtures that you like the look of. Now, try to imagine your bedroom (or the space you have chosen for the project) having the same appearance. Once you have an initial layout in mind, all you need to do is to make the necessary changes. You only need to make sure you can afford these modifications to your chosen space.
Invest in new gear
If there's one thing your gaming lair needs, it's the right hardware. This will take time and a lot of money, but getting the right rig and gaming accessories can be worth your while. That said, you might want to upgrade your PC with the latest graphics card, processor and  cooling system. To be sure you're buying the best, get recommendations from friends or online forums that can give you great ideas for upgrades. Moreover, you will also need a high resolution monitor and surround-sound speakers to make the most out of the experience.
Find the right furniture
Aside from the hardware itself, you may need to upgrade your furniture. When looking for a gaming desk, make sure to pick one that has an ergonomic design. It should come with a slightly drooping keyboard platform, a beverage holder, and a headphone hook. You may also need a gaming chair that provides adequate support for your lower back, a comfortable headrest, and adjustable armrests. It should also allow you to set up recording equipment if you are planning to do a livestream. For HighGroundGaming.com , it's all about finding a quality chair that eliminates pain. Check out their list of gaming and office chairs to complete your gaming lair.
Install the right lighting
If you want to give your gaming lair some added flair, then you might need to add lamps, bulbs, and other lighting fixtures. While many gamers prefer to play in the dark, there are some who want to decorate the space with low-key lighting. The coolest trend right now is smart lighting which adjusts its color based on the monitor's output. You can place this type of lighting behind the desk to illuminate the wall in subtle shades based on your game of choice. Aside from this, there are other ways you can add lighting, like purchasing an LED keyboard, mouse, and headset.
With these tips in mind, you can convert any boring space into your own personal battle station! Be sure to experiment with different ideas and be resourceful with decorating your new gaming lair.