Available right now, developer MegaWobble and publisher Playtonic Friends has announced Lil Gator Game is getting a speed-run update. The developer says that this brand new content up date will "have you speeding across the mountaintops from one end of the island to the other in the new speedrun mode".
But that's not all, also announced today is a Lil Gator Game plushie, which you can sign up to a mailing list for, so you're notified when it's available. It's adorable, as you can see below: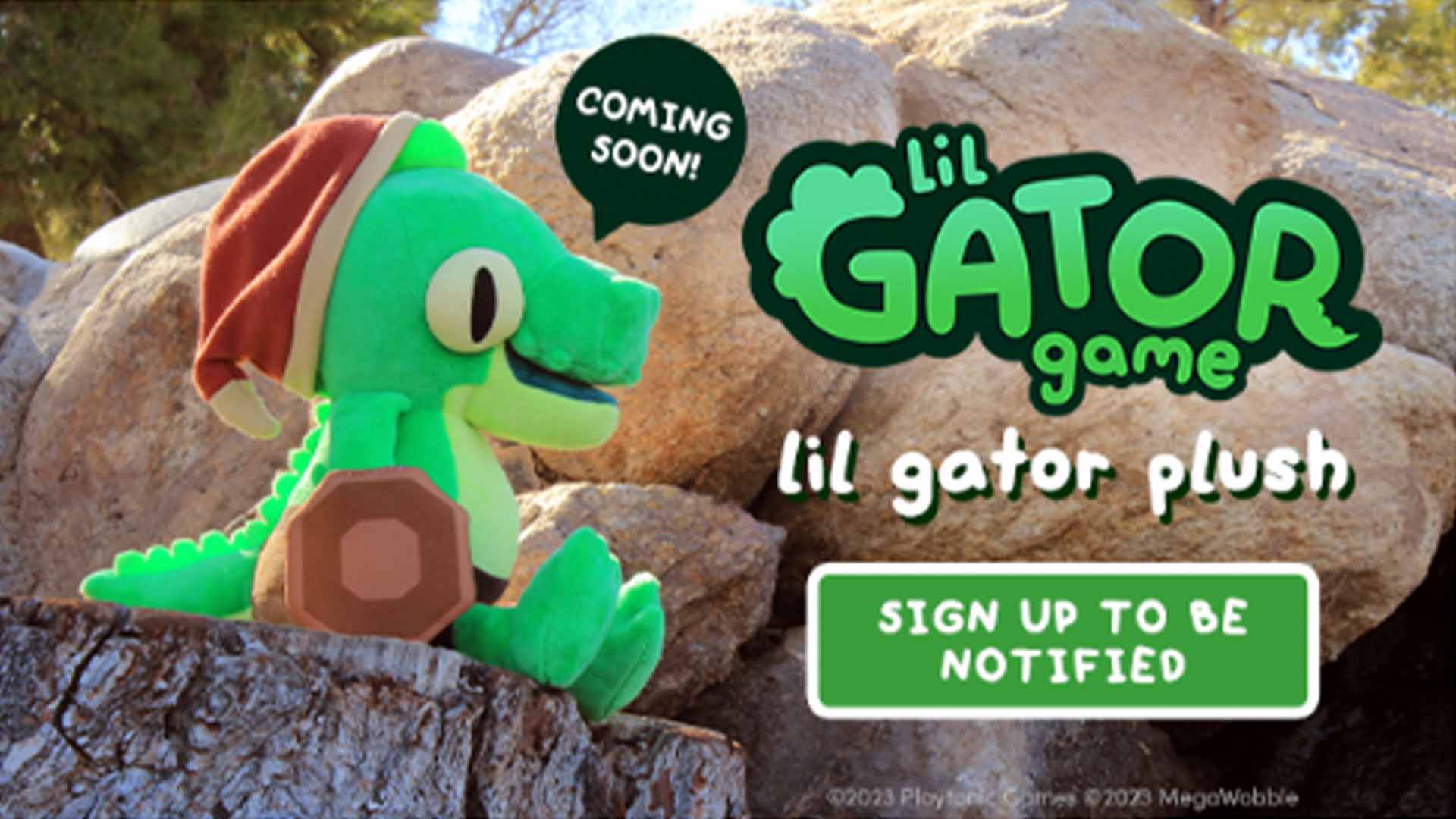 That's not even the last bit of Lil Gator Game-related news today, as the publisher and dev also tell us there's a 30% sale going on right now for a limited time on both Nintendo Switch and Steam, though it didn't say how limited that sale would be.
Lyle reviewed the game for us back in December 2022, and he liked it, scoring it 7 out of 10, saying it's "an adorable adventure packed with charm, but the exploration focused gameplay is just a little bit lacking. The story of the reptilian siblings is truly heartwarming, but in trying to make the game free of threats too much of what I enjoy from the genre was stripped away".
That said, he did review it on Switch and said of that version that "It's also worth mentioning the Switch performance of the game too, which is a little on the ropey side. Far too often you'll notice some pretty substantial frame drops, and although the Switch hardware is dated nothing about this colourful platformer feels like it couldn't run smoother on it".
It may have been updated since he reviewed it, but it seems like (just in case) if you can get it on PC, that's the ideal place to be sure of the highest quality version of the game.