Developer A PLUS Japan has announced its upcoming RPG mobile title Street Fighter: Duel will be coming this month, with pre-registration available now for both Android phones (via Google Play) and iOS devices on the App Store.
Street Fighter: Duel was first released by TOPJOY, a part of Tencent Games along with Capcom in China back in November 2020, but with mobile games still not losing popularity, big name franchises like this were always going to start coming to the West.
Street Fighter: Duel brings back the iconic stages of the franchise, such as the airfield, bathhouse, night scene, etc. Also, the game has optimized the visual effects for mobile phones and made the stages more realistic and vivid.

The gameplay is optimized for mobile platforms with game modes such as character training and arena. Mechanics like auto combos and EX-Move are also added to make the game enjoyable for everyone.

The game has a big roster of fighters and offers game mechanics to improve them. In this game, everyone has a chance to get their favourite fighter and build them to the top. With this unique character system, you will gain a sense of accomplishment when each of the fighters levels up.

These new features will bring a unique combat experience to the players in the official version that will be released this February.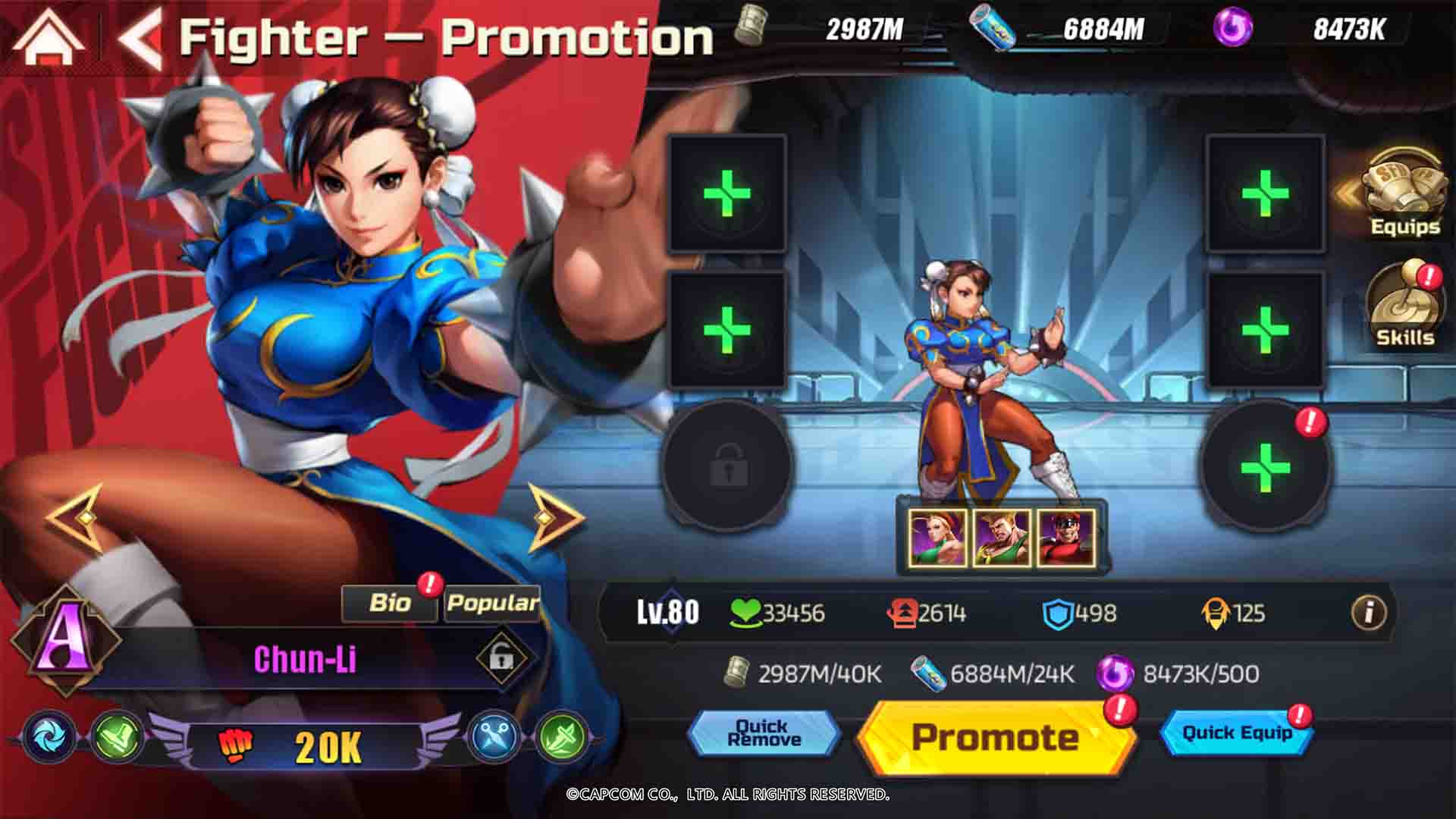 As you can see from the screenshot above, there's a lot going on in this one, while the official website shows what looks like a battle pass offering rewards that show at least three currencies for the game.
There appears to be a story, with the official site saying "An astonishing conspiracy is about to be revealed! Join Ryu and Ken on their journey to the Fighting Tournament, and take this adventure. Clear the missions, and become the strongest!". It also seems there's a good range of modern and old fighters, including the obvious like Ryu, Ken, Chun-Li, and Cammy, but Akuma and Juri are also pictured in the key art, and while they're hardly unknowns, they aren't quite the same "well known" fighters as Ken and Ryu, etc.