Numskull Games has teamed up with Atari to produce a physical version of Akka Arrh, the recently released Jeff Minter developed title, coming soon. Details on pre-orders and the special edition contents will be announced in the coming weeks, as well as more physical versions of games that Numskull Games will be putting out throughout 2023 and further.
Akka Arrh will be coming to Switch, PS4, and PlayStation 5 with the physical versions, and there will be standard editions, as well as a special edition. You can see the cover art in the image below: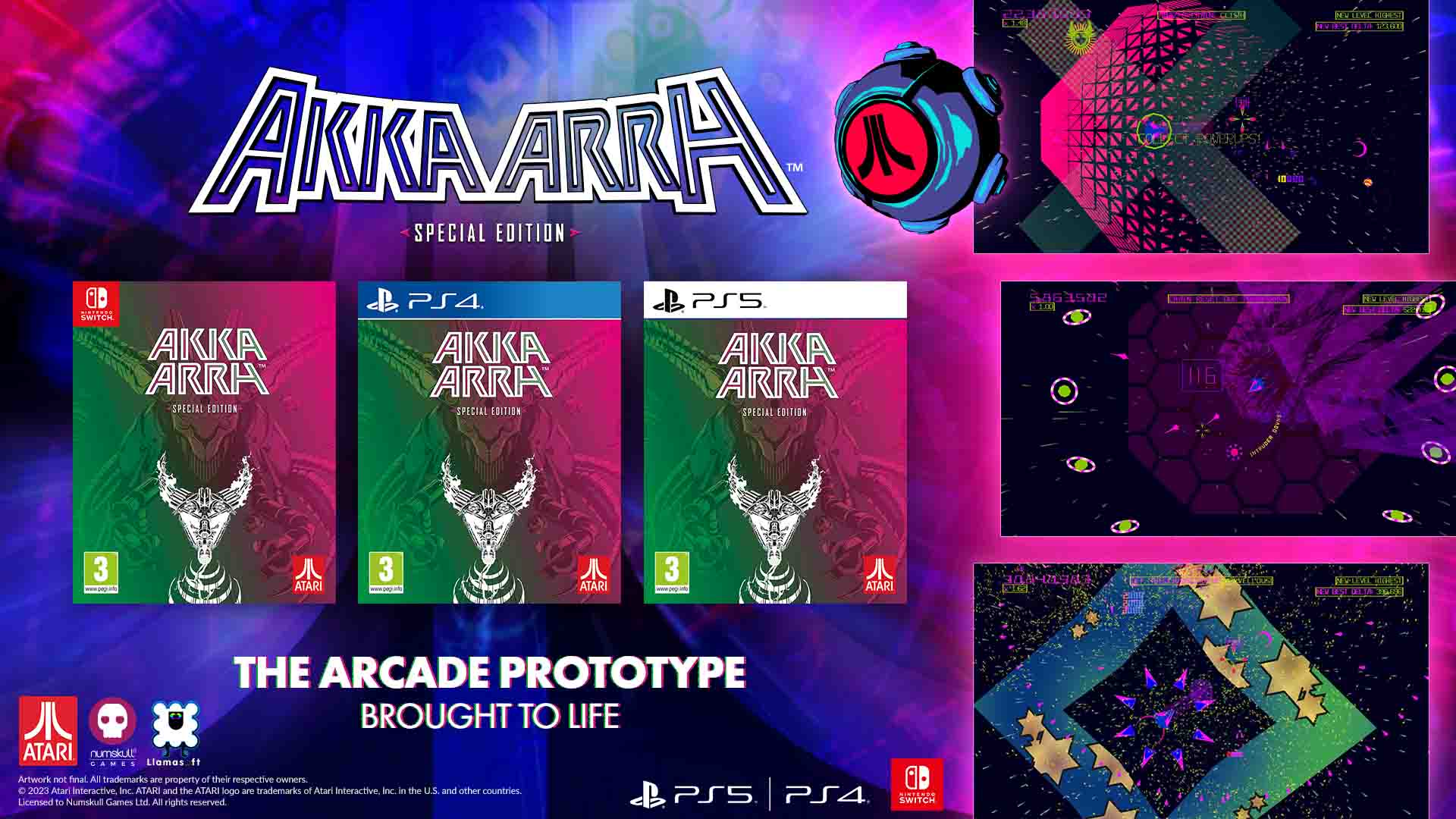 "We're thrilled to announce our European publishing partnership with Atari," says Martin Defries, Numskull Games Managing Director. "…working with one of the most recognised and celebrated brands in the world is an exciting milestone event for Numskull Games as a publishing partner and we're looking forward to kicking things off with the release of Akka Arrh; a fantastic re-imagining of a previously unreleased Arcade classic".
"Numskull Games' approach to game publishing, with broad reach at retail and the addition of bespoke special editions designed for fans and collectors, makes them an ideal partner for Atari," added Atari CEO Wade Rosen. "Numskull shares our passion for indie and retro-inspired games and we look forward to working with them to share our games with players across Europe".
Sean Smith reviewed Akka Arrh recently for us, saying "It is heartwarming to see Minter and Atari working together after their historic beef – he has an undeniable knack of dragging old arcade concepts out of the abyss and recreating them for a modern audience. I have been lucky enough to experience and critique many of his latter day works, having first lived through his acid-trip psych-outs as a kid with my Commodore 64. He remains relevant, important, and a true British institution, and long may it continue. This is a super cool game which is impossible not to like, and very difficult to put down".
Akka Arrh is out now, and details on the physical version release will be coming in the next few weeks.