Capybara Games' Below is now available as a special edition on PlayStation 4, and it comes with a concept art book and poster-sized map. Designed and manufactured by Meridiem Games, the map shows off the mysterious island and different parts of it you can explore, while the art book offers a chance to "delve into the inspiration, conception and creation of the game".
Below was released way back in 2018 as a PC and Xbox One exclusive, though was actually first revealed in 2013 at E3, and in our review we said: " After waiting those five long years for its arrival, I may not have got a game that knocked my socks off, but I did get a game that constantly surprised me. I got a game that I will happily play for many more hours to come".
Developed by Capybara Games and published by Serenity Forge, BELOW is a solitary journey through the haunted depths of a forbidden island filled with deadly wildlife, terrifying traps and a foreboding presence lurking in the darkness.

Test your senses in the underground labyrinths of The Island, a shifting terrain full of life, mystery, and death. Explore a cavernous, interconnected world filled with intelligent wildlife and lethal traps as a presence lurks in the shadows. Survive the dangers of The Depths and discover what lies below… or die trying.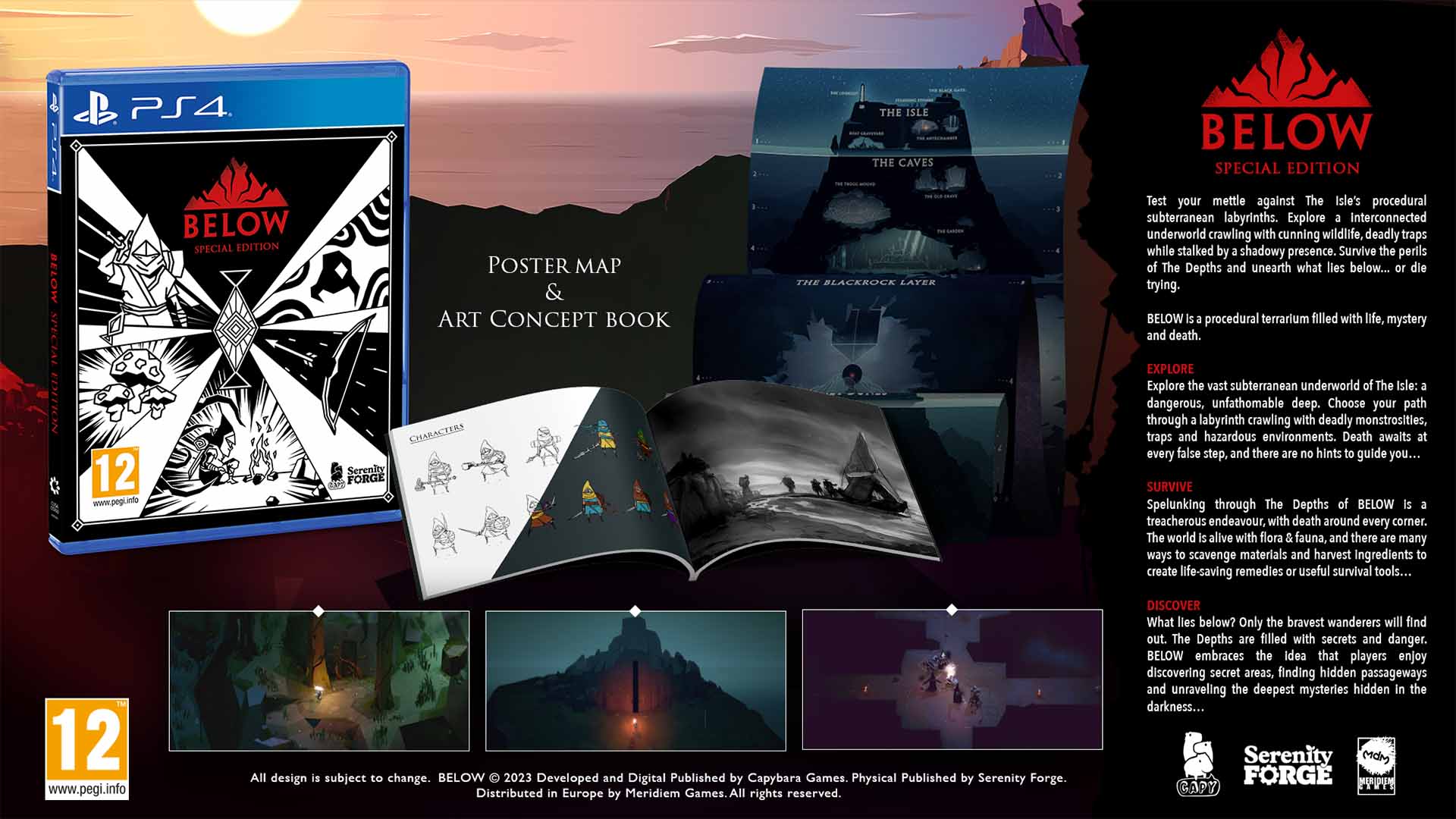 Here's the list of features from the press release:
Explore the vast subterranean underworld of The Isle: a dangerous, unfathomable deep. Choose your path through a labyrinth crawling with deadly monstrosities, traps and hazardous environments. Death awaits at every false step, and there are no hints to guide you.
Survive spelunking through The Depths of BELOW is a treacherous endeavour, with death around every corner. The world is alive with flora & fauna, and there are many ways to scavenge materials and harvest ingredients to create life-saving remedies or useful survival tools.
Discover what lies below? Only the bravest wanderers will find out. The Depths are filled with secrets and danger. BELOW embraces the idea that players enjoy discovering secret areas, finding hidden passageways, and unravelling the deepest mysteries hidden in the darkness…
Below is available now for PC, PS4, and Xbox One.