Release Date
September 29, 2023
EA Sports has finally waved goodbye to the FIFA name after 30 years. It's a weird thing to see upon booting it up, yet despite the change of name, EA Sports FC 24 has continued to improve on the beautiful game by adding even more authenticity via its HyperMotion technology, an enhanced Frostbite engine, and signature PlayStyles. The result of these implementations have made for the most realistic and thrilling entry in the series, even if the actual flow of the game feels relatively similar in lower divisions, or among teams who don't field the best players in the world.
Through various deep dive videos EA has been sharing over the last few months, we've seen the hard work put in to making improvements across every aspect of the sport. HyperMotion has managed to recreate player movement seen in real-world games, adding individuality across the board, and I've seen some stunning displays of skill as a result. Remember Haaland's magnificent goal in the Champion's League from last season against his former club following a pinpoint assist from Cancelo? This is the kind of movement and finishing we're getting in EA Sports FC 24, and it's breathtaking.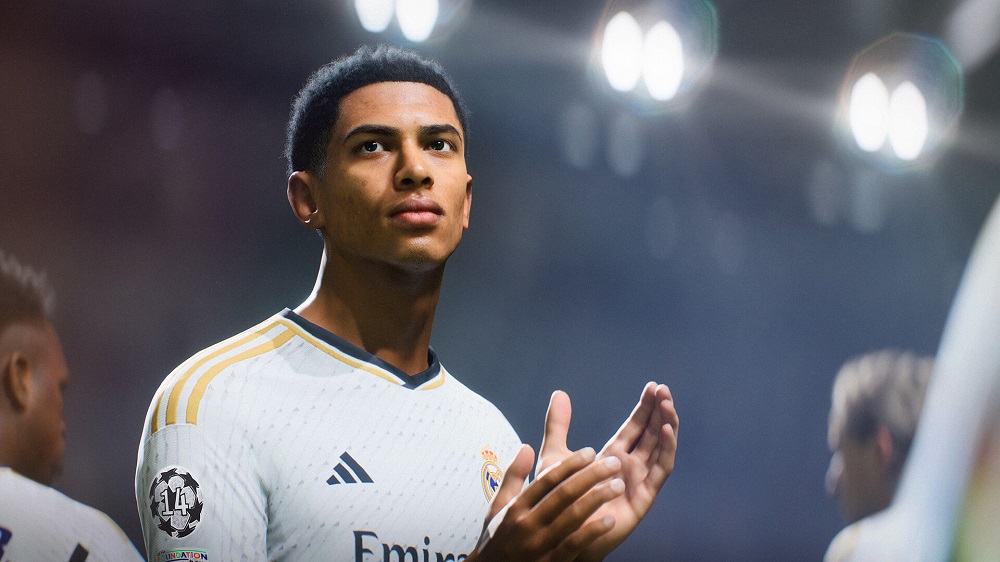 I jumped into a match as Real Madrid, and following a chipped cross into the box from Bellingham, I reached the ball with Rodrygo at the far right post and clipped it with my left foot in superb style. It flowed seamlessly and the finish was graceful. It didn't replicate Haaland's finish, though; it looked different entirely. What struck me about the goal was this technology is allowing for stunning finishes in hundreds of different ways, without any restrictions or repetition, and opportunities to score can be taken regardless of where the ball comes in from.
EA Sports has analysed real-world player movements and running styles, skill on the ball, and even down to the way they pass and shoot, or go in for a tackle. The hulking Norse meat shield that is Haaland storms towards the box and hammers shots home with power and grace, identical to how you see it on Match of the Day. In that Real Madrid match, it became even more obvious how realistic matches play out because it felt like an entirely different game to the ones I'd been playing as my beloved Derby County down in League One. Throughout your online modes, teams like PSG, Man City, and Bayern Munich are going to be highly selected, meaning games are going to play out spectacularly and different every time.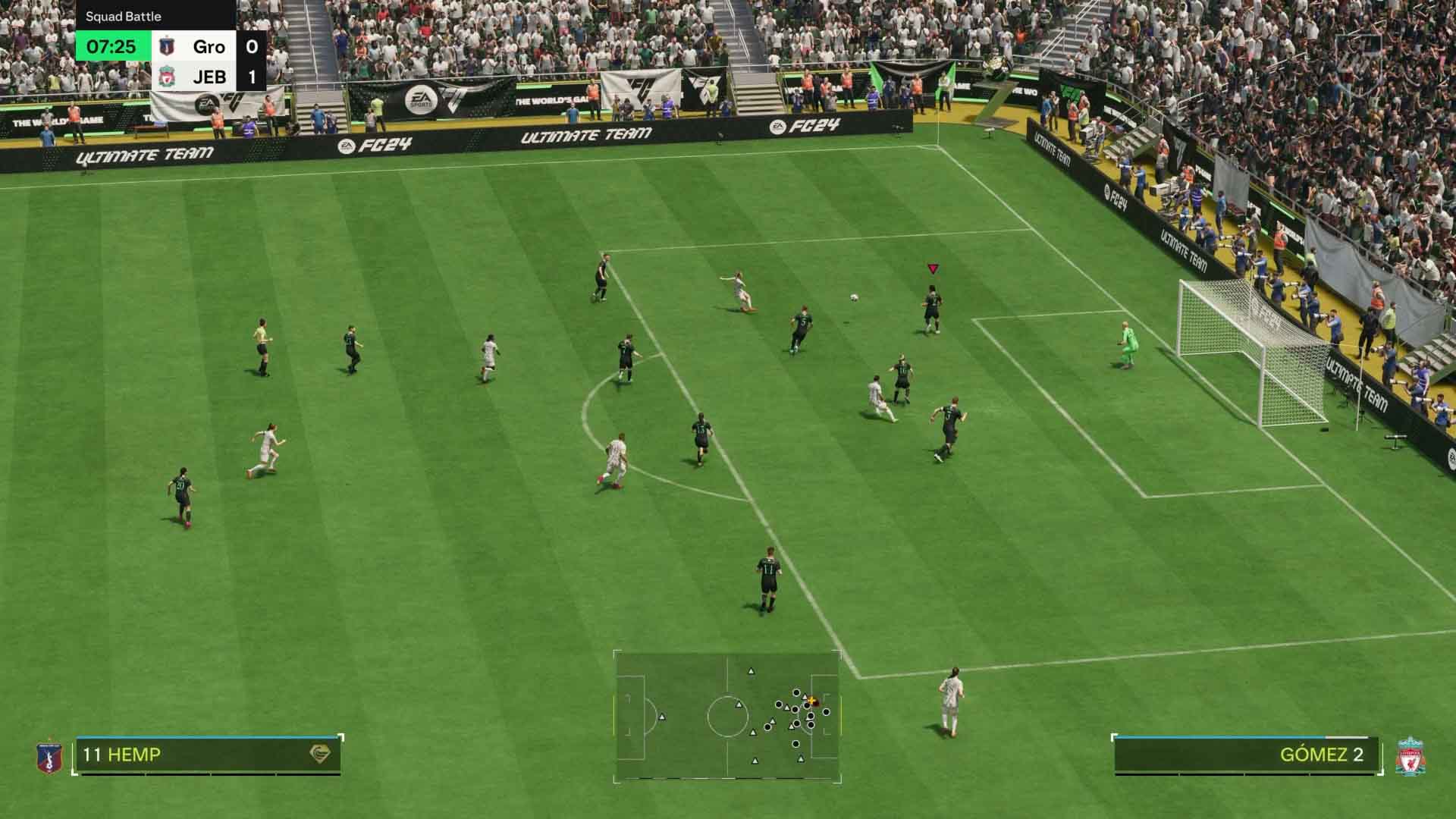 PlayStyles have also added to the gameplay, enhancing certain players skills by giving them another level of authenticity. Watching Vinicius Jr take players on with some stunning breakaways and skill moves is vastly different to others without the same PlayStyles. There are lots of different ones, factoring in to every aspect of the game. Dead Ball gives set piece takers more accuracy and speed with longer trajectory lines; Finesse Shot adds more curve and accuracy to these types of shots; and Bruiser increases the strength at which defenders tackle for the ball. While certain players have specific access to them, they can be equipped in UT, as well as in Player Career.
While the career modes feel generally untouched, there are some additions to both Manager and Player Career that at least try to mix up the modes. As a manager, you now have access to hiring coaches to improve every general position. Whether you want to improve your attack, midfield, defence, or goalkeeping, up to three coaches can be hired with varying degrees of skill. Tactical Vision allows you to adopt a certain tactic for your team, such as Wing Play or Tika Taka, with seven available in total. Each vision can be tweaked to focus on forward runs and width across the pitch, meaning you've more control to how your team plays.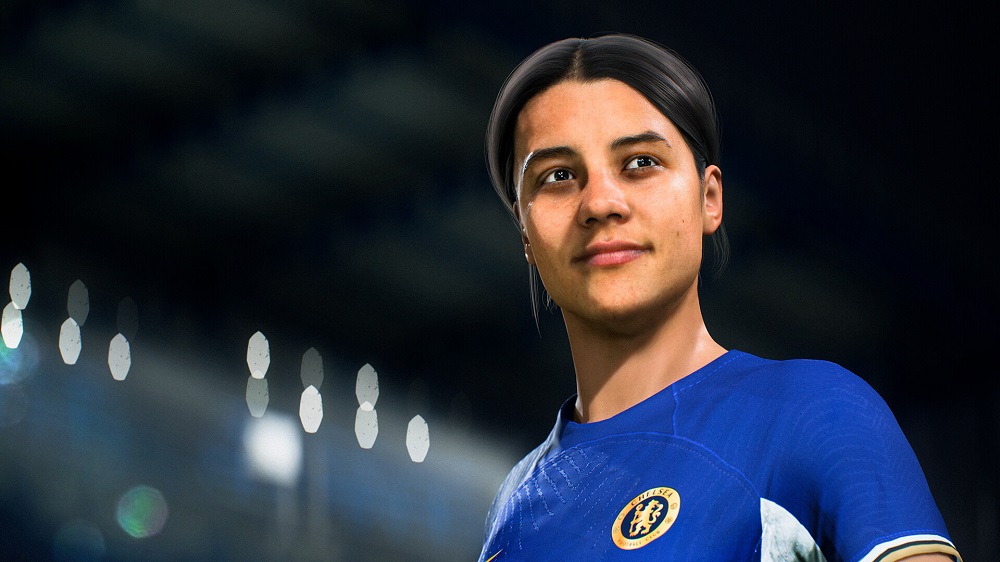 If you play your matches, some of these tactics and changes might not be entirely noticeable, however, if you spectate your matches, there's more of a chance you'll see your strategies play out. EA has added the ability to watch from the sideline or from the stands, making being a manager feel more immersive than it ever has before. You also have access to pre-match reports that detail team's recent form, line-ups, and tactics, which help you to prepare for your opposition's approach. Pre-match interviews, transfers, and other elements feel unchanged, and the mode as a whole isn't vastly different from last year.
In the Player career, you now have the ability to pick potential teams to play for later in your career thanks to the Player Agent feature. By completing specific objectives like scoring a certain amount of goals or taking a specified amount of shots, you'll be able to get signed by target clubs. It's all about gradual progression, so joining Barcelona from Stoke City isn't going to happen in one move. Instead, you'll go from team to team, gradually moving up through the leagues until you're finally in the Starting XI at the best clubs in the world. In matches, you're still hitting objectives to gain high match ratings, more possession, goals, and passes, but this feature gives you more control over your future.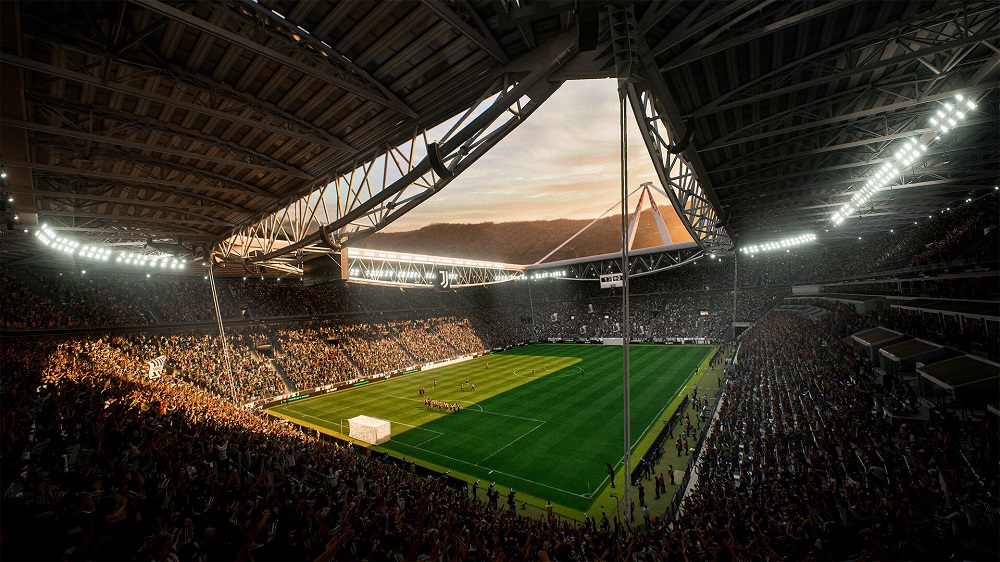 EA Sports FC 24 has had some significant additions to its Ultimate Team, with one of the big changes coming in the form of Women's players now being available for selection alongside the men, adding plenty of variety in how you build your squad. Evolutions is perhaps the biggest new feature, as you can now improve certain players by completing various objectives. It means those bronze cards you'd often discard now have a purpose throughout the season, offering more choices in how you build your squad. That said, while it's early days, I'd like to see a lot more evolution options that there currently are, as they don't appear to be replicable after use, so you really have to make a choice with an evolution and stick by it, because you're at the behest of EA as to whether that Evolution is brough back into the rotation.
One minor complaint with Ultimate Team is that the early game is pretty tedious for returning players. Founders rewards and objectives could do with a bit of work. Elsewhere, the new menus and UI are decent, but it's not great in Ultimate Team. Here, when you complete objectives, you'll know about it, but you have to cruise through every single sub-menu to find each one, and even though there's a "collect rewards" button, that again is only usable on specific sub-sections of the menus. It's an oversight, but a simple dot or marker to let you know what menu you should be looking at would be a major improvement, especially in a mode that starts so slowly. Otherwise, Ultimate Team is the same as it ever was, but with all the additions added elsewhere in the game, just as with Voita (which feels the least touched for FC 24) and Pro Clubs (now known as just "Clubs" and has had a bit of attention, but not much).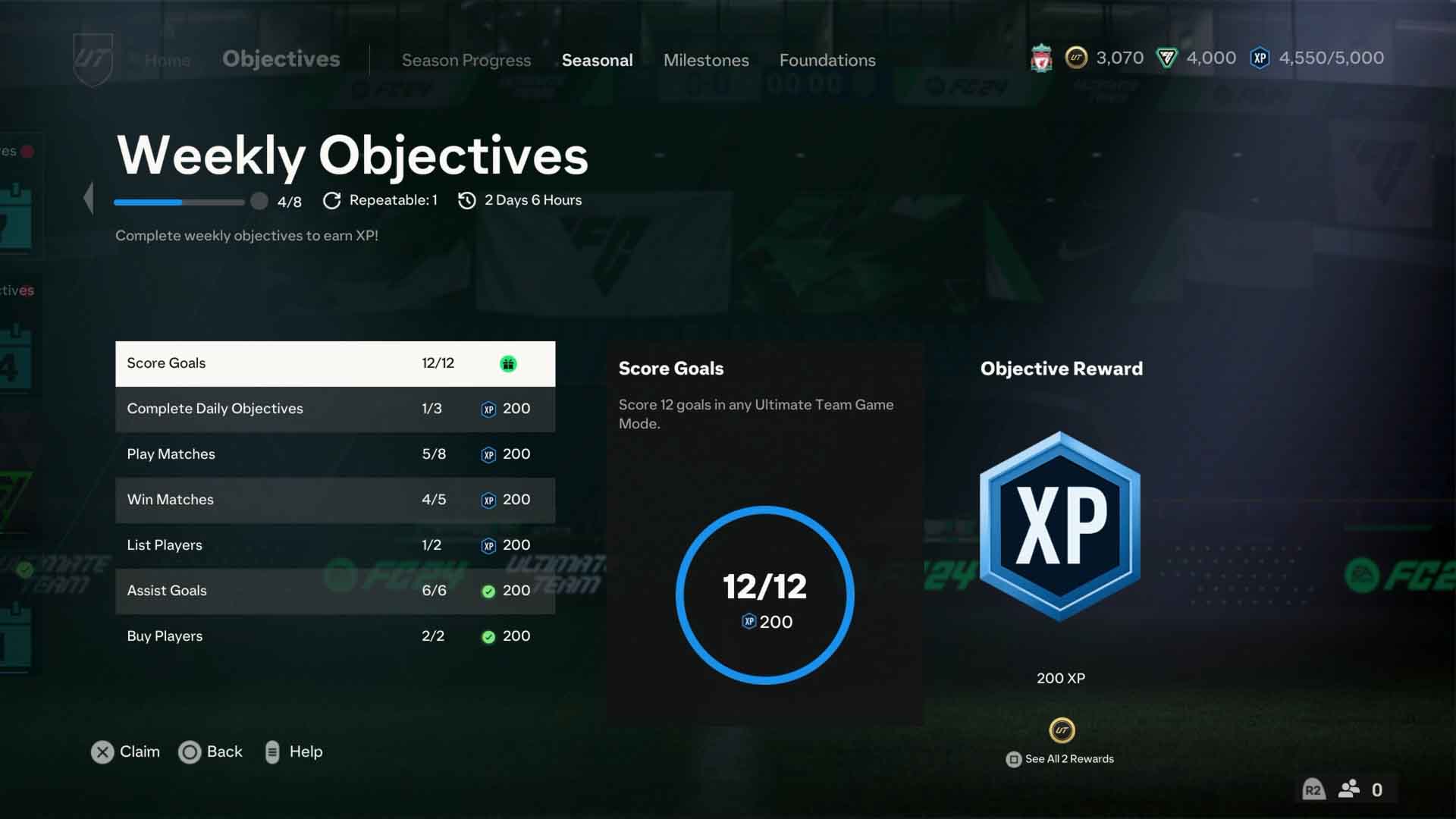 Playing EA Sports FC 24 is the most dynamic it's ever been. Balls act differently depending on how or where they're hit, meaning certain long balls can be played more directly with improved accuracy. Shots can be placed more accurately, feeling like goals can be scored from everywhere. Goalkeeper AI is still a bit unreliable, and defenders not being controlled by the player aren't as reactive or as aggressive as I'd like. Still, matches are as good as they've ever been, and the enhanced Frostbite engine make everything look incredible. The referee perspective is particularly impressive, the stadiums are glorious, with improved lighting and shadows on the pitch changing as matches progress, and the new interactive stat displays during games are a nice touch.
EA Sports FC 24 continues to improve the moment-to-moment gameplay, and the HyperMotion technology is noticeable from the moment you play with the best teams in the world. PlayStyles are also a fantastic addition, adding even more levels of authenticity to matches, along with unpredictable action that causes you to play to each player's strengths. Careers have had some decent additions, but aren't a huge step away from FIFA 23, and UT Evolutions give you more control over certain cards throughout the season. It may not have the same name anymore, but EA Sports is still the king of football games.
Positives
HyperMotionV adds to the realism
PlayStyles add more depth
Looks incredible
UT Evolutions is cool
Negatives
Career Modes wholly unchanged
Goalkeeper AI
EA Sports FC 24 features technology that improves the game beyond what's been seen before, making the beautiful game even more appealing.