The LS40 gaming headset from LucidSound launched back in January, taking over the position of the company's flagship product from the LS30s and boasting all the same features, but with the addition of 7.1 DTS Surround Sound. While we at GodisaGeek have reviewed the LS30 previously, I've never used them personally so I can't give a comparison between the two, but I can list off all the reasons why I think the LS40s are absolutely top notch.
Opening up the box of your shiny new headset, you'll find the headset itself within a velcro close travel pouch that also contains a pocket to store the included USB dongle and detachable microphone plus micro USB, optical and 3.5mm cables. There's also a very clear and concise instruction manual (with its own slot within the box for storage so you won't lose it) which features diagrams explaining the headset's key features and easy to follow set-up instructions – including the required console settings for use on PlayStation 3 and 4 as well as PC, Xbox One and mobile.
Although they are marketed as a gaming headset, the LS40's are incredibly versatile; working on any device with an aux port (albeit in passive mode without volume control) by simply using the provided 3.5mm cable. Volume amplification and multiple stereo settings can then be achieved by plugging the wireless dongle into anything that supports USB headsets with an optical audio output, present on most modern games consoles and some TVs, required to achieve the flagship surround sound feature.
Only the PlayStation 3 and 4 offer both game and party chat entirely wirelessly though so I opted to test out the LS40s on PS4 first. On initially setting up the headset by following the included instructions, I encountered no problems whatsoever and was ready to play in a matter of minutes. I then proceeded to take part in a lengthy Overwatch session, purely for testing purposes of course, and was very impressed with the sound quality and range, particularly the bass levels that the LS40s achieve without sacrificing the clarity of smaller details. I was equally impressed with the comfort of the headset, as the fact I wear glasses often creates a lot of pressure around my temples when I wear headsets or over-ear headphones, but not so with the LS40s thanks to their large, heavily padded earcups.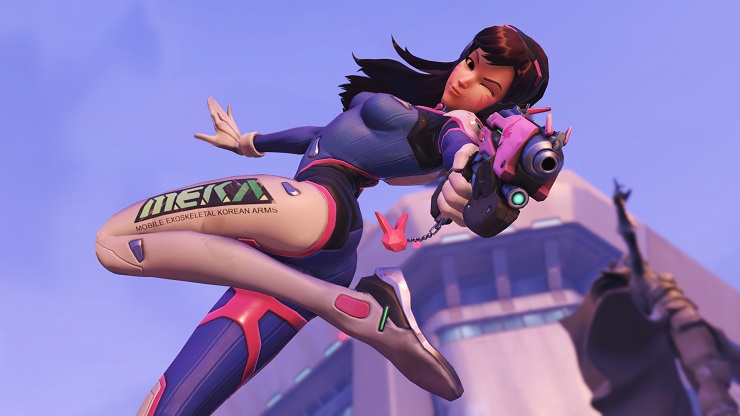 After several subsequent sessions – and equally smooth setups on both Xbox One and PC – I can confirm that my initial opinions never changed and the surround sound of the LS40s achieves exactly what you'd expect it to. Not only does it allow you to identify the direction of a sound, to save yourself from an unexpected enemy attack or track down a sneaky flanker, but it also makes for some of the most immersive gaming experiences I've had to date. Sure, the 50mm speakers give a satisfying boom to Pharah's missiles, terrifying bangs to dropping bombs and a hearty roar to engines soaring across the Australian Outback, but you could get all of that on the LS30s. It's thanks to the surround sound of the LS40s that all of that feels as though it's happening all around you as you play.
Adding party chat into that mix is when the onboard controls of the LS40s truly begin to shine. Each earcup features a volume dial allowing game and party chat volumes to be adjusted independently with a simple twist while game volume and the microphone can also be muted instantly with a press of each earpiece. There's also a small button on the right hand side that allows different stereo and surround sound modes to be cycled through and a boom mic that can be simply unplugged should you want to use them on the go. Both music and podcasts also sound great on these bad boys, and the sleek and subtle look of the LS40s plus the detachable boom mic mean you won't be averse to wearing them out of the house.
Over the past two weeks, the LS40s have given me many reasons to love them, and have provided nothing I can reasonably mark them down for. The sound quality is very good, even in stereo and passive modes, and they work on virtually any device. They're very comfortable for extended gaming sessions which they'll easily survive thanks to the fifteen hour rechargeable battery life. The controls make it incredibly easy to adjust volumes and mute your mic while playing and they look enough like a normal pair of headphones so they're not confined to your bedroom.
Whether you should get these or the LS30s though all comes down to whether you want the immersive and game-boosting Dolby 7.1 Surround Sound as that is, from my understanding, the only difference between the two sets.