Watch Full-Length Kitana Live Action Trailer for Mortal Kombat on PS Vita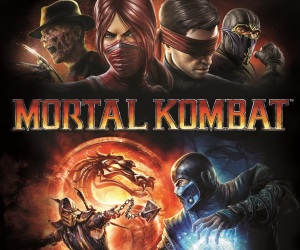 As promised at the end of last week, NetherRealm Studios have now released the full-length version of their live action trailer for Mortal Kombat on the PlayStation Vita.
Featuring Princess Kitana, the video shows live-action scenes shot on a rooftop high above London – spliced in with action taken directly from the PS Vita version of the game. We get a brief look at some of her signature moves, as well as one of the gruesome X-Ray special moves.
The trailer promotes the idea that you can challenge anyone to a match-up, anywhere that you like. It brings all of the action and gore of the full version, to a handheld system. The Vita version is set to include all the features of the Komplete edition – including extra costumes and all of the DLC fighters. The game will also feature many strange and unique challenges, some of which make use of the touchscreen and motion sensor in the Vita.
See the full video below:
With not long left until its May 4th release date, why not check out our in depth preview of the game here.