Injustice: Gods Among Us Collectors Package Contents Revealed!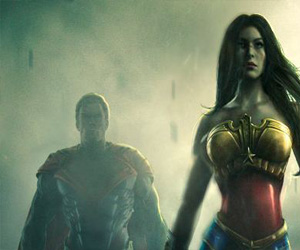 Warner Bros. Interactive have today announced the full details of the excellent-sounding Injustice: Gods Among Us Collectors Edition, due out in April 2013. This DC-based fighter already sounds as exciting as hell, and it sounds like they have really gone to town on this bad-boy.
The package contains:
Exclusive 25cm figurine featuring Batman & Wonder Woman
2 whole issues of a free DC Comics series
Three exclusive skins based upon Batman, Wonder Woman and Superman
We were excited enough as it is about what NetherRealm are up to with this one, and this package looks like something that will delight fans of the DC Universe (you can see a full size image by clicking the image below).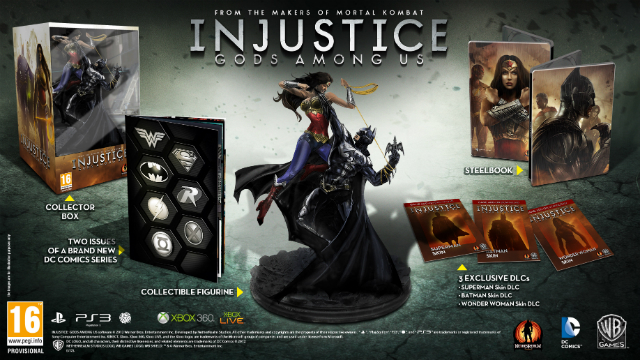 Injustice: Gods Among Us is due in April 2013 and will be available for Microsoft Xbox 360, PlayStation 3 and Wii U.