Tekken Tag Tournament 2 Preview – Tekken to New Heights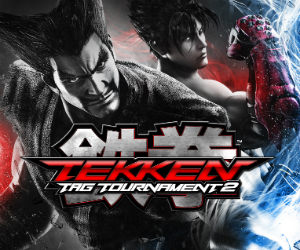 People love a good beat-em up. The chance to knock seven bells out of each other, sitting back and gloating at one another when the victim finally crashes down to earth, is an alluring one. A lot of games are enjoyed in a multiplayer aspect; getting people around, having a couple of drinks and enjoying a little bit of competitive gaming, but not many genres are enjoyed in this way more than a good beat-em up.
The Tekken series of games have always been a fan favourite in the genre, tending to be more based in reality than a Street Fighter or Mortal Kombat, but requiring just as much skill and finesse in order to perfect. Tekken Tag Tournament 2 is the latest in that series and no doubt many people are waiting with bated breath to add it to their fighting game repertoire; but is it worth all that attention or is it just another Tekken game that feels and plays just like all the rest?
The first thing that I noticed about Tekken Tag Tournament 2 when I started it up was just how much it felt like I was playing an arcade game. The title instantly boots into a cinematic with the words "Free Play" flashing along the bottom where an arcade version would have said "Insert Coin" or something along those lines. There's no menus to navigate as soon as the game starts, you'll have to press the start button to get there, but you should really only do so after you've watched the cinematic in its entirety at least a few times. There has clearly been a lot of work put into making Tekken Tag Tournament 2 look amazing and that fact is evident from before you've even played a single match.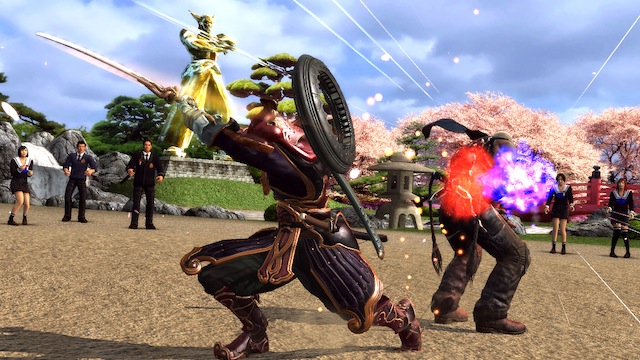 If you're thinking of getting Tekken Tag Tournament 2 then the chances are good that you're not going to just sit and watch the opening cinematic over and over again (although I wouldn't blame you, did I mention how good it looks?), you're going to want to play some matches, do some punching, kicking, throwing and all the rest, and making sure everybody knows how impressive you are in the process by using the aforementioned "Gloating" method. There are plenty of game modes in this latest Tekken game, more than enough for any fighting fan to get their teeth sunk into.
First and foremost is the staple of any good fighting game, especially one that came straight from the arcades onto our home consoles, the Arcade Battle mode. This mode is exactly what people would expect it to be, you pick a method of play, either the titular 'Tag' or 'Solo' play, pick a character from an impressive roster of 49 playable characters and get down to some good old fighting against the computer. Each of the characters has an Arcade mode ending that you can fight towards, which will keep you busy for a good long time, but essentially the whole system is the same as we've seen before; that doesn't make it any less fun though.
There are other game modes to keep people playing after they've tired of the standard Arcade mode too. 'Fight Lab' sees the player control Combot as they are asked to perform a series of moves in order to "become the ultimate weapon". This mode, while it feels more like a tutorial mode rather than anything else, has its own story attached to it which will make even veteran Tekken players, those that know every single combo that the game has to offer, jump in and see what it's about. You're not going to get the impressive cinematics that you're going to see in other areas of the game but the motion comics that you are treated to are nothing to be sniffed at. There are a whole lot of customisable options available from the menu system too, a lot of which you'll unlock through playing the Arcade mode. You can change exactly how each of the characters looks, what they're wearing among other things so if you're one of those people that only ever pick a single character when you're facing of against friends, at least you can truly make it your fighter in Tekken Tag Tournament 2. You can even change what music is playing during a lot of the game's areas too. Fed up of having that one tune play during the character select screen? Changing is literally a case of going into a menu and choosing something different. The amount of options available to the player is a little bit overwhelming at first but if you stick with it, and delve into everything that you're offered, you can make your experience with the game anything that you want.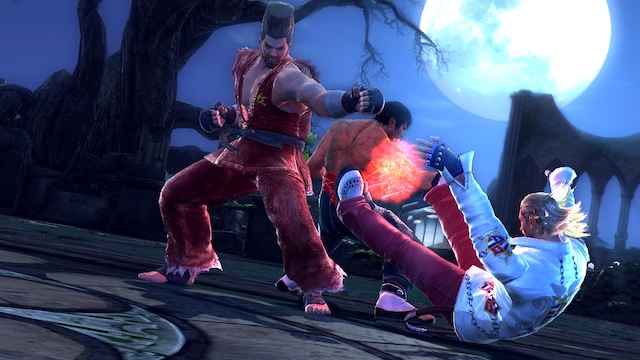 Fighting games can sometimes have a tendency to feel a little bit ineffectual. Some of the kicks and punches that you perform take a good amount of health away from the opposing player's health bar but there never actually feels to be any weight behind the attacks. This is totally different in Tekken Tag Tournament 2. Sure, some of the attacks that you'll find yourself doing are a little bit "out there" but most of them are based in some form of reality (as long as you ignore the fighting dinosaurs, robots, kangaroos and pandas) and every single attack that you land on your opponent will actually feel like it's connected with them, not just a series of animations that happen to be playing at the same time. Every time you perform an impressive looking combo, one that ends with an extremely satisfying roundhouse kick to the opponents chiselled jawline, is exactly that. Satisfying. So much so that I often found myself utilising some of the more impressive combos time and time again just because I wanted to feel the weight behind that final punch, the power behind that kick and the amazing technicalities behind some of the throws.
In short, Tekken Tag Tournament 2 seems to be an impressive accomplishment when it comes to fighting games, it's a game that even non-fighting game fans can get behind, they may only find themselves playing one or two matches at a time but the game makes it insanely easy to just jump in and play.
Tekken Tag Tournament 2 is due to be released on Xbox 360 and PlayStation 3 on September 11th, 2012 in North America and September 14th, 2012 in Europe. Be sure to check back to GodisaGeek.com for the review.