The Godcast: Season 5 Episode 9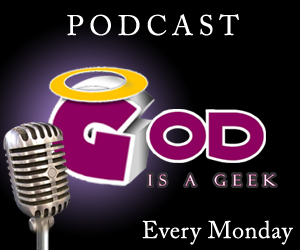 We've taken our sweet time, but this week the Godcast team discuss Dishonored.
Speaking of taking their time, Calvin has also finally succumbed to Telltale's The Walking Dead game, and has played through the entire available episodes, so we get to talk about Episode Four (Around Every Corner), though not in too much detail.
The podcast team also discuss a bit of Worms Revolution, before Lee and Adam discuss PlayStation All-Stars Battle Royale in this week's preview focus, which we confess is a bit of a cheat.
The weekly discussion turns to handheld gaming; where we're at with it and what the future might hold. Then the gang discuss some Halo 4 business, before closing out on a chat about the Xbox 360 dash update, and the PlayStation 3 store update.
Remember, aside from just listening on this very page, we've made it easy to follow the show on as many devices as possible. You can subscribe via iTunes or Feedburner (for you Android users), or you can even listen to the podcast via Stitcher, the mobile internet radio app that we highly recommend. If you'd prefer a simple old-fashioned MP3 download, you can do so by right clicking here then selecting save file.
Show Running Order: