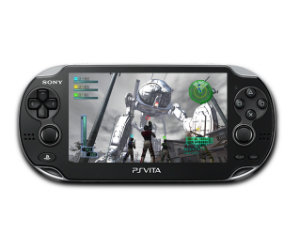 The Mayans were wrong. The world doesn't end 'til 2017.
A game series that gets mentioned quite often at GIAG Towers, is Earth Defence Force. While this writer has never set eyes on any of these games, my colleagues inform me that they're of excellent quality.
Which brings me onto the PlayStation Vita version of the Xbox 360 game. Namco Bandai have kindly informed us that the game will be hitting shelves on 16/01/2013 – Providing of course, we aren't all dead from an invasion of gigantic bugs.
Along with this tantalising piece of info, we also have a collection of screenshots for your viewing pleasure.
Earth Defence Force 2017 Portable will be released on January 16 for PlayStation Vita.