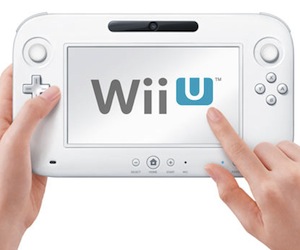 Do you remember the Super Boy for the Super Nintendo Entertainment System which allowed you to play your GameBoy and GameBoy Colour games on your SNES console through the television?
Or the GameBoy Advance Player for the Gamecube, which allowed you to link those two console together and use your GBA as an additional control pad? Well apparently Nintendo are at it again, this time with the Wii U and 3DS.
Treat it as a rumour only so far, but French Nintendo gaming website Nintendo Master have reported that the Japanese videogame giants are working on a new cartridge-based system that will enable gamers to link up their 3DS handheld system with their new Wii U. By using the Circle Pad Plus attachment to add a second analog stick, players will be able to use their 3DS as a fully-functioning Wii U Gamepad – complete with touch screen of course.
We must await official confirmation from Nintendo themselves, but they have always loved cross-platform integration, and this would be a cheap and easy way for many fans who already own a 3DS to get a second Wii U Gamepad – as Nintendo have previously spoken about adding support for more than one Gamepad in future titles.
The Cartridge is rumoured for release later this year.
Like this? Why not share it...

Follow
scrolling="no" frameborder="0" style="border:none; overflow:hidden; width:60px; height:62px;" allowTransparency="true">