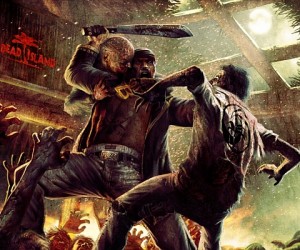 Sometimes it seems like publishers are just looking for trouble.
So you're marketing a game about a zombie outbreak on a paradise island. It's a sequel to a game famous for blindsiding everyone with a frankly incredible reveal trailer and then delivering a gameplay experience about as similar to it as Ren & Stimpy is to Inception. So what do you do next? Well, if you're Deep Silver, you go in the completely opposite direction, tonally speaking, and offer a collector's edition of the game that comes with a 24-inch, zombie-ravaged, bikini-clad bust. Of course you do.
Cue expected internet outrage and quiet sniggers from Deep Silver, who managed to sell over a million copies of Dead Island despite an unbelievable amount of bugs, glitches and general gameplay issues such as it not actually being that good. Still, that being said, Dead Island does have its qualities – its sense of humour, for one, and its inexplicably enjoyable multiplayer. Regardless of such transparent marketing ploys, there's a good chance that upcoming sequel Dead Island: Riptide will be a decent zombie-masher when it arrives in April. But back to that bust…
As shapely as it undoubtedly is, shipping a rather pointless and arguably un-displayable novelty item won't be enough to guarantee sales of a Collector's Edition, and so Deep Silver and developers Techland are also offering a Steelbook case, a selection of special art cards and an exclusive DLC weapons pack.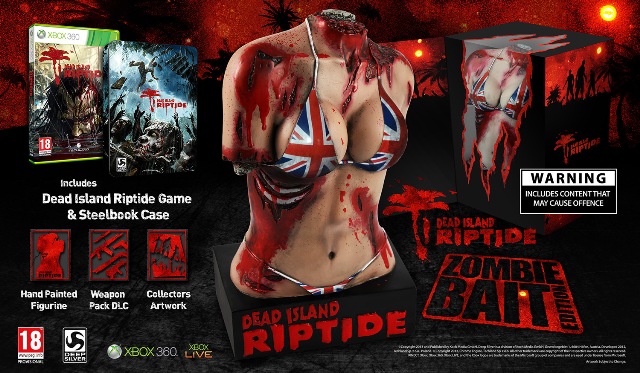 Dead Island: Riptide will continue the story of plucky survivors Mei, Sam B, Purna and Logan as they find their attempt to escape from Banoi curtailed by a sudden monsoon, stranding them on the nearby island of Panai along with ex-Sailor and cook John Morgan. Adding escalating storm conditions to the threat of death-by-zombie, but balancing it out with the ability to fortify locations and set traps, Dead Island: Riptide looks set to embrace everything that made the original so popular and dial it up to crazy.
Dead Island: Riptide will be available in Europe on Xbox 360, PlayStation 3 and Windows PC on April 26.