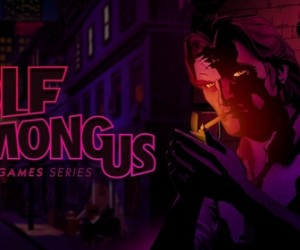 Way back in 2011 was when Telltale's Fables video game was first mentioned. Recently, it was revealed that there would be a name change.
Today, via IGN, we're now aware of the new name and the focal point of the game. The Wolf Among Us sees Bigby Wolf (or the Bad Bad Wolf) in the starring role. Wolf has been exiled to New York City and must keep fellow fairytale characters Mr. Toad and the Three Little Pigs hidden from us human folk. Studio head Dan Connors said;
"Developing The Wolf Among Us based on the Fables universe has allowed our studio to build upon all of the hallmarks of what makes our episodic series so engaging for players. Through an evolution of our approach to choice and consequence, we can further explore the complexity of each and every iconic character in a universe rich with untold history from the darkest sides of the storybooks."
In the comic books, Bigby Wolf is a sheriff in his native land and if he's trying to keep the Pigs and Toad under wraps in NYC, it appears that he'll assume a similar role in Telltale's The Wolf Among Us.
After the wonderful The Walking Dead, video gaming eyes are watching Telltale's next move with great interest. Scheduled for release this Summer on PS3, 360, PC and Mac, let's hope The Wolf Among Us will have some of the magic we saw in their zombie tale.