The Team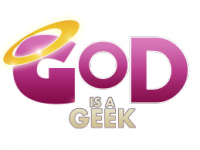 We at GodisaGeek have one mission: To bring you the best news, reviews, previews, videos and podcasts that we can, whilst keeping all our content to a high standard of quality. At heart, the site's staff is made up of a diverse, yet passionate team with all manner of tastes, but the fundamental core is that we are all gamers, like you. If something is bad, we'll tell you it's bad, and when we love something, we want the enthusiasm to drip from the pages, to rub off on you, the readers.
Any press releases can be sent to PR@GodisaGeek.com, which is also the address you can reach the editorial team.
Go Hardcore, or Go Home!
Introducing the GodisaGeek team…

Calvin Robinson
Executive Editor
The longest standing member of the GodisaGeek team, a PC loving indie game fan. Plays more MMORPGs that we believe actually exist, which he can prove on our weekly MMO-Podcast, Ding! You'll also find Calvin co-hosting The Godcast every Monday. Northern at heart, but will deny it if pushed.
Read Calvin's work | Follow on Twitter | Xbox LIVE: Sporkings | Wii U: Sporkings | PS3: Sporkings | Steam: CR

Adam Cook
UK Editor
Oversees all content that hits the site, a console gamer who recognises PC games almost always look better. Lover of all genres (except MMORPG), host of The Godcast and believer that video games can be something more than throwaway entertainment.  Courter of anti-controversy, just wants a quiet life.
Read Adam's work | Follow on Twitter | Xbox LIVE: AdCook | Wii U: JebusF | PS3: JebusF | Steam: JebusF

Martin Baker
Deputy Editor
Along with Adam, makes sure the site is run in a timely manner, and the high quality is maintained at all times. Writes FOUR Mobile Game reviews every week for Mobile Monday, whilst still having time to play MMORPGs and numerous console games for review and preview. A true gentleman, the only soft northerner we've ever encountered.
Read Martin's work | Follow on Twitter | Xbox LIVE: CyberGrim | PS3: CyberGrim2k2 | Steam: CyberGrim

Colm Ahern
News Editor
Colm has a passion for news like you read about. Seriously, he lives to bring you the news, any news, just some news! He also is a massive Metal Gear fan, loves Wrestling and Football. He owns three PS Vitas, and is well on the way to getting his second Wii U. One half of Saint & Greensie and star of weekly video game news show The Dirtsheet.
Read Colm's work | Follow on Twitter | Xbox LIVE: rabble24 | Wii U: rabble24 | PS3: rabble24 | Steam: rabble24

Mick Fraser
Reviews Editor
Entrusted with making sure every review meets the standards of the publication (so no pressure!), Mick is hugely talented and matches the passion the rest of the team hold dear. Will not hear a bad word about Dishonored, and will regularly be found playing any game he can get his hands on.
Read Mick's work | Follow on Twitter | Xbox LIVE: JediWaster247 | Wii U: Jedi_Waster | PS3: Jedi_Waster 

Ruk Cooray
Dev/Biz
Ruk does Dev/Biz, not Biz/Dev, and if you get that the wrong way around, woe betide you. When he's not working on GodisaGeek, making sure things run smoothly, you can find him on our sister site's podcast, SeenitHeardit.com's Spoilerific. He's a Walking Dead fan, and has good taste in food and drink. The Father Jack of the GodisaGeek team.


Robin Parker
Senior Staff Writer
Robin is a huge fan of the point & click adventure game genre, as well as a keen retro specialist, as can be found in his monthly Retro Corner column. One day his prince will come, bearing gifts of Shenmue 3, but until that day he'll have to continue to wonder why it hasn't happened, like so many others…
Read Robin's work | Follow on Twitter | Xbox LIVE: Hector LeMans | PS3: Hector LeMans

Sean Smith
Senior Staff Writer
A fan of all things Japanese, but a bigger fan of fighting games. You'll often find Sean giving it large about how great his Cammy or 'Gief is, or playing the latest JRPG or Shoot 'Em Up. That's not to say he isn't a fan of other genres, though. A technophobe at heart, he hates computers. Hear his tones on Saint & Greensie, weekly.
Read Sean's work | Follow on Twitter | Xbox LIVE: Big Seany 1979 | PS3: BigSeany1979 | Wii U: Gypsy King

Lee Garbutt
Staff Writer
You can hear Lee on The Godcast most weeks, where you'll learn he's the hardcore king of the team. He regularly rinses all 1000 gamerscore from every game, and even wrote a column about achievements and their hunting, called Achievements Anonymous. Will buy a Wii U just to play Bayonetta 2.
Read Lee's work | Follow on Twitter | Xbox LIVE: WhiteSpyderZero | PS3: WhiteSpyderZero | Steam: WhiteSpyderZero

Jonny Lewis
Staff Writer
Not to be confused with the department store of the same name (he's never heard that joke before, either, we're sure), Jonny is a Southampton Football Club fan who loves racing games. He'll often be found playing the latest downloadable title, or enjoying a retro slice of Xbox LIVE Arcade action.
Read Jonny's work | Follow on Twitter

Ben Skipper
Staff Writer
Ben knows a ridiculous amount about Star Wars, and will defend Radiohead's "Kid A" album to the death. You'll often see Ben dominating the front page of GodisaGeek.com with his news-skills. For the Football fans out there, Ben is also an Arsenal fan, but we ask that you don't hold that against him.
Read Ben's work | Follow on Twitter

James Bowden
Staff Writer
Passionate about SUDA 51 (but not in that way, we think), prefers BlazBlue to Street Fighter, and is never seen without a 3DS somewhere upon his person; James can often be found campaigning outside Capcom's UK offices for a new Viewtiful Joe, or composing music in his spare time.
Read James' work | Follow on Twitter

Francis McCabe
Staff Writer
Lover of platform games, and adventure games. Has an irrational hatred of people who confused Link with Zelda. Loves sport, especially the American kind of Football (New York Giants, if you're asking). Old enough to remember games that are actually retro, and not afraid of playing bad games.
Read Francis' work | Follow on Twitter

Benjamin Maltbie
Staff Writer
Ben is our North American correspondent, but he spends most of his time musing over the fact people still misunderstand the medium of video games. Deep and thoughtful, he'll spend hours perfecting his carefully worded prose, purely to make a point about stupidity. We love him. Also, he writes reviews.
Read Benjamin's work | Follow on Twitter

Mary Goodden
Features Writer
Mary is the author of monthly feature Character Select, where she painstakingly replays a game to delve deep into the inner psyche of whichever video game character is the focus this month. Also, she's a massive Tomb Raider fan, but don't tell her we told you that, and certainly don't tell her that via Twitter, no.
Read Mary's work | Follow on Twitter

GodisaGeek.com is brought to you by LDN.cm Publishing.