New Fable III Details Emerge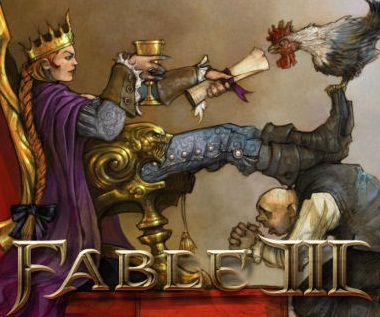 A few days ago we reported that at X10 Peter Molyneux would be revealing some Fable III gameplay feature that he thought would "piss off" many gamers. Today these feature have been revealed, so you ready for them?! Fable III will have no experience points and no health bar at all. Pissed off then?! Don't worry, we weren't either. There is no real controversy here at all, it is just another case of Mr Molyneux hyping up his own announcements way too much. He is becoming rather good at it, don't you think?!
Considering Fable III is an action RPG the no experience points "feature" is slightly odd but hardly something to get your knickers in a twist over. With regards to health bar, many games nowadays don't have one therefore that "feature" is no big deal at all. The health will now be represented by screen colouring effects whereas your experience will be symbolised by the changing items and world around you. These changes could be the amount of followers you have, your appearance or even the growth of your weapon. It certainly is an interesting idea and much kudos to the folks at Lionhead for implementing it, however the acid test (as always) will be how well the feature actually works in-game. The GodisaGeek crew certainly look forward to seeing it action for ourselves. For now, hit the jump and check out the Lionhead video diary below which includes some brand new gameplay footage. Enjoy!