Crackdown 2 Cracks the UK Charts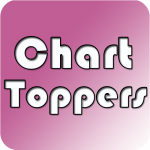 Crackdown 2 stormed the charts last week knocking LEGO Harry Potter: Years 1-4 off the top spot, checkout our review here. Not too surprising to see a AAA sequel take top spot, as a result LEGO Harry Potter and Red Dead Redemption drop a spot to number 2 and 3 respectively. 2010 FIFA World Cup South Africa is still riding the football wave moving up into 4th spot whilst Mario takes a tumble with Super Mario Galaxy 2 down from 3rd to 5th.
Tiger Woods PGA Tour 11 has dropped four places into 6th after its first week. Call of Duty: Modern Warfare 2 stands tall in the top ten in 7th place, seriously, who hasn't got this game yet? UFC 2010: Undisputed and Prince of Persia: The Forgotten Sands hold a respectable 8th and 9th place and finally, clinging onto the top ten is Sniper: Ghost Warrior, we probably won't see this one next week.
For the full chart head over to the week chart summary over at ELSPA.