Gears of War: Anvil Gate Out Next Week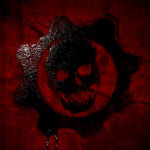 How much do you love the story of Gears of War? Well if you love it enough to read the books then good news! New York Times bestselling author Karen Traviss is once again putting pen to paper to bring fans of the series, the third Gears of War book; Anvil Gate.
With the Locust Horde seemingly destroyed, Jacinto's survivors have begun to rebuild human society on their island stronghold. Raiding pirate gangs take a toll — but it's nothing that Marcus Fenix and the Gears can't handle. Then the terrifying life-forms they thought they'd left behind – the Lambent, creatures even the Locust feared – begin to advance across the planet. Gears and gangs must fight side by side to stop their deadliest enemy yet, falling back on the savage tactics of another bloody siege: Anvil Gate.
Anvil Gate will go on sale August 31, 2010 and will cost you around $16.
Why not order your copy today? (UK | US)