Cut The Rope: Holiday Gift Now Available For Your Om Nom Pleasure

Remember that cutesy little game that Chillingo put out a few months ago, Cut The Rope (we even did a review on it)? Well as of today you can get your hands on a free holiday themed version of it straight from the iTunes store.
Complete with new achievements, new music, new levels and more there's no reason not to at least give it a go now. Want to know what you're missing? Read on …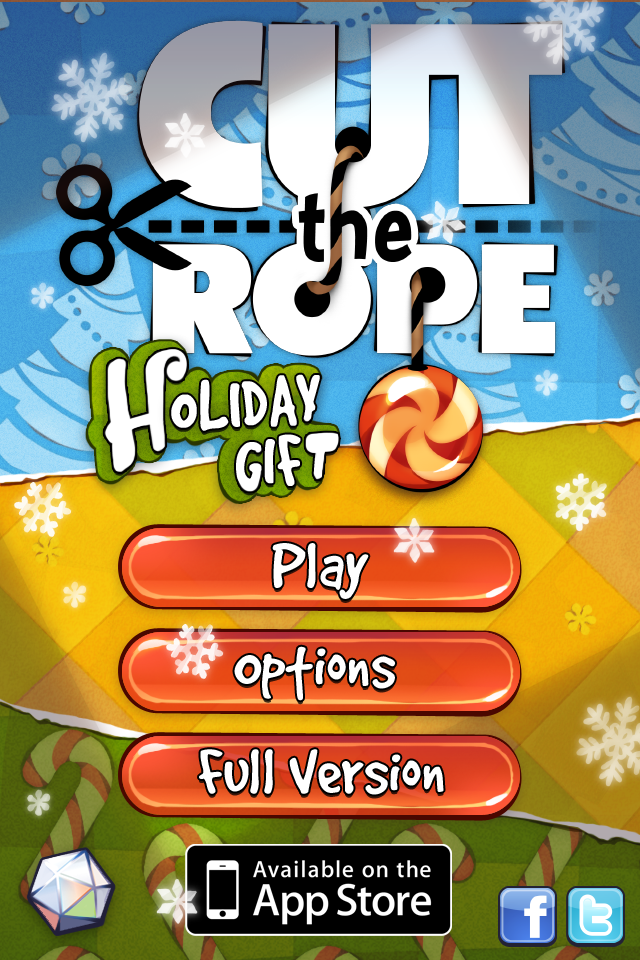 A full new box is available for play with 25 brand new levels along with an entirely new gameplay element, the Christmas stocking, which always comes in pairs and allows you to put the candy in one stocking and have it come out of the other. Now if THAT'S not Christmas magic I don't know what is!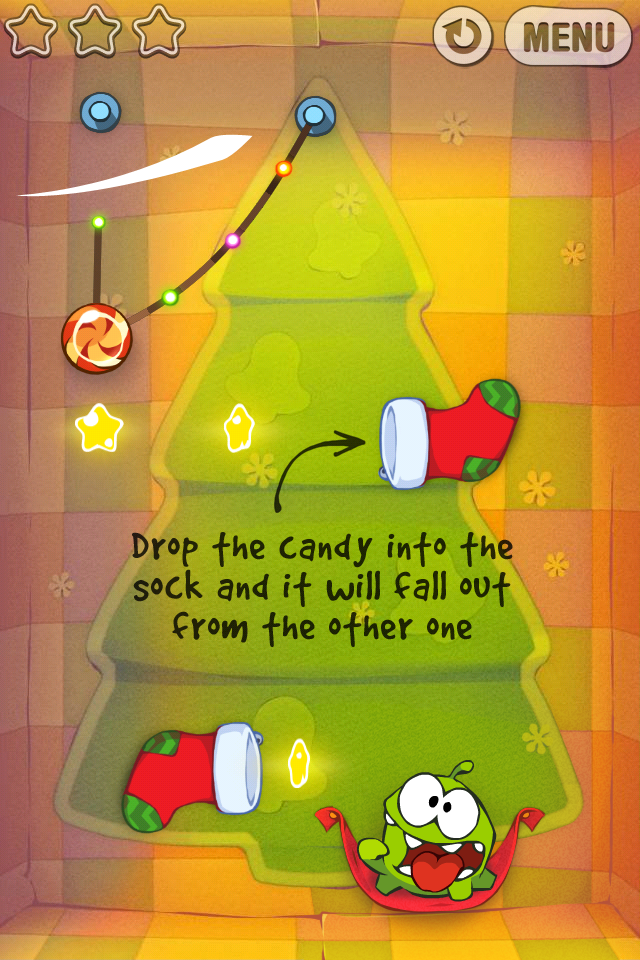 The game is available right now from the iTunes store for both iPad and iPhone. If you've never played Cut the Rope (and why not!?), now is the perfect time to do so. Have some happy festive fun!