Celebrate The Chinese New Year With 50% Off Chinatown Wars

Now that the Chinese year of the rabbit is upon us it's time to see what our future has in store for us.
I can assure you of one thing, Grand Theft Auto: Chinatown Wars should be guaranteed to entertain your iOS game playing future, especially with the recently announced sale for the iPhone, iPad and iPod Touch. Help Huang Lee uncover the corruption in Liberty City while enjoying great visuals and an impressive storyline.
If you haven't already got Grand Theft Auto: Chinatown Wars then you should definitely get it while it's hot!
From now until midnight on Sunday (6th February) you'll be able to envelope yourself in the underground world of Huang Lee and immerse yourself in the grandeur that is Liberty City for a very impressive price point.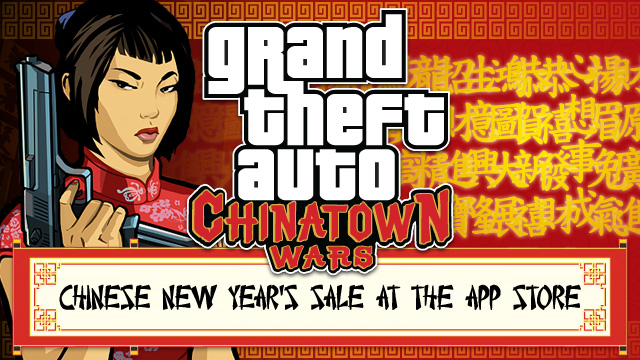 If you get Grand Theft Auto: Chinatown Wars during these Chinese New Year celebrations you'll be able to enjoy a full 50% off the usual price of the game from the App Store. You can't ask for more than that, not a bad way to start off the (Chinese) New Year!