Sesame Street: Once Upon a Monster Review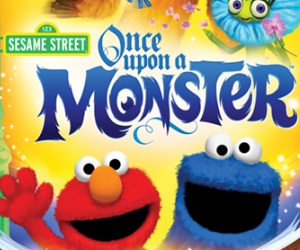 Game: Sesame Street: Once Upon a Monster
Developer: Double Fine Productions
Publisher: Warner Bros
Available on: Xbox 360 with Kinect only
Microsoft's Kinect is certainly getting a library increase lately, with numerous developers joining the fray. Twisted Pixel have weighed in with The Gunstringer, Ubisoft with Just Dance 3 and Child of Eden, and with titles like Dance Central 2 having been just released and Kinect Sports: Season 2 and Kinect Star Wars on the horizon, there seems to be something for everyone. That said, the younger audience seem to have been ignored slightly, but with Sesame Street: Once Upon a Monster, Double Fine seem to be addressing exactly that market.
STORY: Elmo and Cookie Monster are running along Sesame Street carrying things when they bump into one another. Due to the collision everything flies everywhere, and the "Once Upon a Monster" book is picked up and examined. Upon doing so, Cookie and Elmo find themselves within the pages, needing your help to cheer up the newest monster called Marco, as it is his birthday and nobody has come to his party.
As basic as that sounds, it doesn't really need to be complicated; it's Sesame Street for goodness sake. After meeting Marco and deciding to help him in his plight, you'll start to explore the world via the book – along the way you'll encounter other Sesame Street characters like Grover, but some of the absolute staples of Sesame Street (like Big Bird) are oddly absent.
GRAPHICS: Seeing the Sesame Street puppets rendered in high-definition is a joyous sight. Cookie Monster's eyes are impossible not to laugh at, and at times it feels akin to watching a Pixar film like Monsters Inc. The animations are lovingly rendered, with suitably colourful and pretty backgrounds to play in. Being a mix of real-life (if you will) puppets and video game graphics means that the visuals had to be spot on, and thankfully Double Fine have delivered here.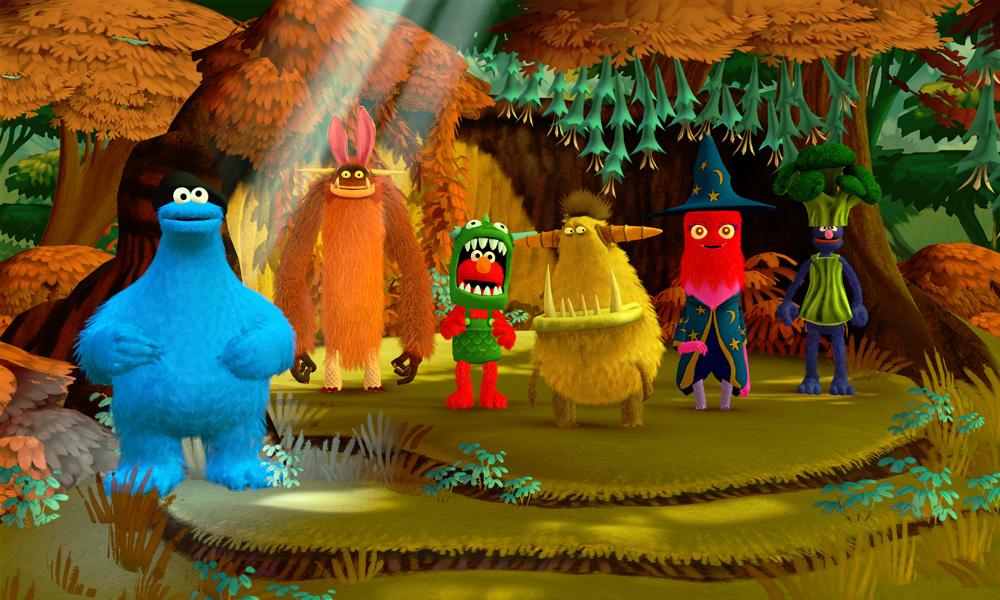 SOUND: Likewise, the audio on display is exactly as you would expect from an officially licensed product, and the voices are recorded by the current voice actors, meaning yes, you get to listen to Elmo…a lot. The charm of Sesame Street carries through into the audio for Once Upon a Monster, and every grunt and chuckle brings a smile to your face. That said, if you can't stand Elmo, you may want to skip the game entirely as he is featured heavily.
GAMEPLAY: What this title amounts to really, is a series of differing mini-games navigated by using the Once Upon a Monster book with the Sesame Street characters slapped on top. That may sound harsh, as the character of the universe does shine through, but the cold hard reality is that there's very little we've not seen before, and in some cases, it has been done much better.
You play as varying Sesame Street characters, starting out simple with games like "Simon Says" (only it is "Marco says"), and moving through games which involve on-rails running into the screen, where you have to lean left or right, duck or jump to avoid obstacles. There is also a game where Cookie Monster and Grover have to use magic leafs to flap up to the top of a tree, which involve you flapping your wings – which is both funny and tiring.
Beyond that, you have a game which harks back to Dance Dance Revolution games, except you are hitting drums in a rhythmic pattern shown on screen. Bizarrely you also have a game which tasks you with trying clothes on one of the new monsters, Seamus. This has you swiping across the screen to spin a clothes rack, then thrusting both hands to "try the clothes on".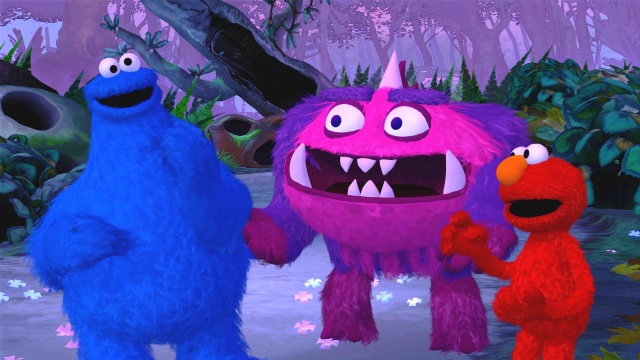 Yet another game sees you grab bouncing balls and throwing them into rubbish bins for Oscar the Grouch. As you may already have worked out, the game poses very little challenge to an adult, and to be honest, not much to a child either. The only real difficulty lies in the Kinect itself not picking up movements, or requiring more space than you have in the average lounge.
For the purposes of testing, the game was played in two separate rooms, one small and one large and the same problems seemed to arise in both. During the game you are able to turn pages to select a game, when you have picked the game you wish to play you have to put both hands on the tabs at the side of the book and pull them out. This posed problems for not only myself, but my children and everybody else who tried it. This caused all manner of frustration, and even ended with the game being switched off.
Whether this is a development error or not, it is hard to know, but given the ease in which menus are navigated in games like The Gunstringer or Dance Central 2, it seems as though it might be. This wasn't the last time tracking issues appeared though, and during the game which has Elmo riding Marco's back, which you have to avoid obstacles, yet again inputs were missed, and to jump a log it seemed as though you had to jump a long time in advance.
Sesame Street is supposedly aimed at 2-6 year olds, but Kinect will only recognise children of a certain height, so this is something that needs to be kept in mind, to save arguments and frustration when a 3-4 year old can't make the game work.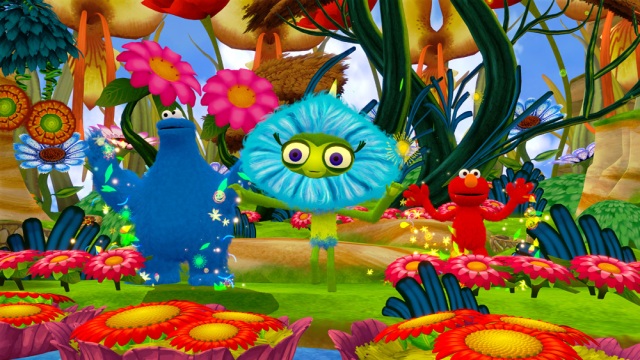 The multiplayer is drop in/drop out, which is excellent and means that if you have someone wanting to join the game, all they have to do it jump in and wave to start playing. A handy indicator in the top corner shows you exactly which character you are playing as, which is also present in the single player to avoid confusion with multiple characters on screen at any one time.
LONGEVITY: Once Upon a Monster isn't very long, or very difficult – again, it is aimed at a younger audience, but due to the characters and difference in mini-games, if you have young children they might want to go back to the title again to enjoy their favourite moments. There are videos included as well which explore how the game was made, which are educational and funny, but these are perhaps aimed at the parents more than the children, who will just want to get back to playing.
VERDICT: As long as you know you are buying a game aimed at children, and you don't think you are getting a hardcore Kinect title with Cookie Monster in it, you'll probably be happy with your purchase. Parents with younger children will find this a fantastic way to get their children involved in gaming, but some frustration during menus means that it's difficult to wholeheartedly endorse Once Upon a Monster.
The Sesame Street licence carries the game through most of its poorer moments, which is a shame as Double Fine are a wonderful developer who, given the chance, can really create wonderful entertainment. Once Upon a Monster is a decent enough title, but with many caveats that will need to be met for an enjoyable experience to be had.