We Sing UK Hits Review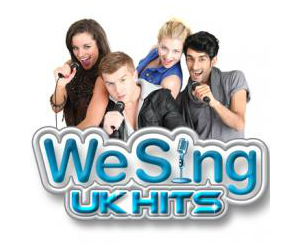 Game: We Sing UK Hits
Developer: Le Cortex
Publisher: Nordic Games
Available on: Nintendo Wii Only
Since it was imported to these shores from the Land of the Rising Sun back in the Eighties, karaoke has maintained a steady level of popularity over here, particularly amongst the inebriated. As time and technology progressed, people were able to enjoy the karaoke experience at home with cheaper CD-G players and karaoke machines coming to the forefront of technology. Where once you had to vie with the clientèle of the Dog and Duck, and wait in line as yet another middle aged harridan murderously assaults your favourite Bonnie Tyler song, you could live out your pop star fantasies in front of your own TV.
Nowadays, seemingly everyone wants to have a go at singing and showing off their talent, and of course their ability to cry uncontrollably and become overwhelmed by their unrealistic delusions of warbling grandeur. TV talent shows are big business, and the public love it. Games developers have picked up on this, and in the last decade the market has been flooded with karaoke titles, some very good, some as awful as that time you had to contain your anger as a bunch of wailing teenagers pretended to be the Spice Girls down at your local.
Like I said though, some of the karaoke style games are amazing, coming with dandy microphones and officially licensed songs. One of the best recent examples of the genre has been Nordic Games' We Sing franchise for Nintendo Wii. Developed by Le Cortex and active since 2009, the series has spawned a number of titles, including a package entirely dedicated to the music of Robbie Williams, an antipodean set catering to the Aussies, and a strangely Rammstein-free yet DJ Otzi-stacked sing-off for our chums over in Germany. With top quality microphones as standard, a polished front end and a decent variety of single and multiplayer game modes, we have been suitabley impressed with the We Sing offerings thus far.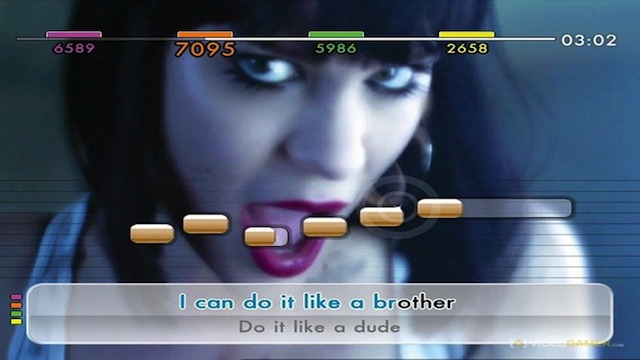 Next up is UK Hits, which does exactly what it says on the reasonably sized box containing the game and two mics to howl into. Can Nordic maintain their impressive strike rate whilst giving us consumers the ability to mix it up in songs ranging from Rick Astley to Radiohead?
SOUND: A singing game lives or dies by its tracklist, and how well it is incorporated into the gameplay, technically. There are forty hits, present and past, to attempt in UK Hits. On the whole these tunes are widely recognised, hugely popular pop hits that most people will know at least some of the words to. Being a veteran of many a karaoke night, I can say hand on heart that there are some inspired choices here, tunes that pop up nine times out of ten in most pubs around the country every weekend. For the dads there is "House Of The Rising Sun", a tune that can be wailed through to a decently by most blokes over thirty, and of course: a bit of Madness. The defiant, battle scarred middle aged woman will be at home with Texas and their middle of the road classic "I Don't Want A Lover". Those of a certain age will love the Eighties treats within, such as Bananarama's cover of "Venus", pop songstress turned TV gardening expert Kim Wilde's always-enthusiastic sounding "Kids In America" and overplayed internet meme "Never Gonna Give You Up", is included here without a trace of irony. Kids are amply catered for with the saccharine likes of Jessie J, and those who feel karaoke is above them can try and claw back some credibility and mimic Thom Yorke with a bit of "Creep" action.
All these songs are original tracks, and of superb timbre. Played through a decent set of speakers there is no compromise in quality, and the same goes for the weighty, feedback free Logitech microphones that perform the task with ease. You can even add vocoder-esque, auto-tuned style, effects to your voice to disguise your shortcomings as a singer, should you so wish.
GRAPHICS: The song selections are backed up with, in the most part, official video counterparts that are perfectly in synch with the tunes. You don't buy a karaoke game to watch the videos, and in all honesty I much prefer the completely random movies you often get on the pub versions, but being able to see Shaun Ryder while you grunt along to the Mondays isn't too bad, I guess. The lyrics are presented clearly along the bottom of the screen, with a creeping bar across the middle tracking the progress of the song and informing you of the impending highs and lows of the ditty. Being a multiplayer game, each singer is mapped to a corresponding colour code, and it is all very easy to follow. The familiar front end and menus are easy to negotiate, and look all sparkly and nice.
GAMEPLAY: With support for up to four combatants, there are several modes to enjoy. Whether you want to wait until everyone has gone out and belt out some numbers on your own on bog standard solo "karaoke" mode, or play with your mates with the option to either sing harmoniously as a group or compete for the best score, there is something for everyone. Versus allows a simultaneous battle for points; 'Pass the Mic' allows you to hand a single microphone around with each songbird taking on a separate section of the tune. These standard offerings are fine, but We Sing mixes it up with some interesting modes that veer from standard games of this ilk. "First To X" takes the competitive Versus mode but has a points target for you to reach, with the song ending once you reach it. "Marathon" allows you to perform a lengthy medley of numbers, and the tricky "Expert" option gives the cocky amongst us the chance to ruin a song without any on-screen lyrical prompts. Particularly fun is "Blind" mode, which cruelly removes the lyrics and pitch indicators at certain moments into the song. Needless to say, with such devilment, much hilarity ensues.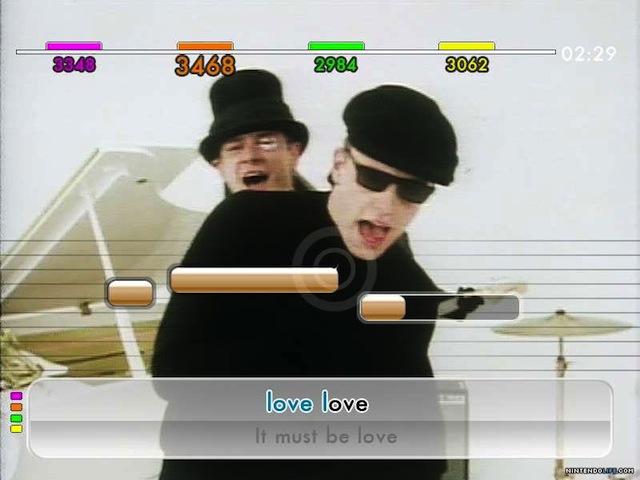 LONGEVITY: We Sing in its easier modes is not exactly difficult. You don't need to have the vocal range of a Mariah Carey to pull off a decent score on the easy and medium settings. Be prepared for a score humiliation on the Hard mode, which requires a fair emulation of the original song to rack up any kind of points haul. But karaoke at such grassroots level is all about fun. Very few of us are actually any good at singing, as much as we may think we are. And sometimes all you want to do is get your pals over, have a few drinks and stumble your way through Blur's "Girls And Boys" en mass. The appeal, and longevity of We Sing comes from the multiplayer modes, and thus it is always a useful title to have in your gaming arsenal. The main criticism that is always going to dog the series is a lack of downloadable marketplace content and online modes. The Wii is hardly a powerhouse of online gaming, and this problem is likely due to the hardware as much as Le Cortex failure to implement online features. It was achieved with Rock Band and Guitar Hero, however, and we would have loved to be able to add to the repertoire of songs without having to buy an alternative version of the game each time.
VERDICT: We Sing UK Hits does not give an earth-shattering take on the singing game. But it does present a simple concept extremely well, with an excellently chosen bunch of tracks that will appeal to all the family, even a musical snob with a heart of cold, unforgiving stone like myself. The lack of online modes will grate on some, but then you can't really knock the game for value, even the full-on box version with microphones is reasonably priced and terrific value given the quality of the hardware and the game itself.