Team Fortress 2 Getting Football Manager 2012 Items – People Who Pre-Order Get Them for Free!
It's not that long since Football Manager 2012 was announced but we're already starting to hear the first trickling of information about what users who pre-order the popular football management simulator through Steam will be able to get; especially if they're also players of Team Fortress 2 (which is now free so if you're not playing it then you should be. Shame on you)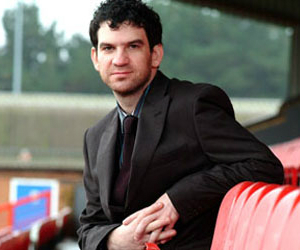 SEGA Europe today announced that items, which include football boots, scarves and a sound pack featuring the much maligned vuvuzela, will be available to download for free for Team Fortress 2; providing you pre-order Football Manager 2012 through Steam of course. People that choose not to pre-order the game will still be able to get the items, however, they'll just have to pay for them through the store.
"When Steam and Valve came to us with this collaboration idea, it just underlined to us why we think they're brilliant", said Miles Jacobson, Studio Director at Sports Interactive. "Outside the box thinking that just works so well. We hope all the Team Fortress 2 players enjoy using the items inside the game, and apologise in advance for the general annoyance the Vuvuzela sound pack is going to inflict on the world." Some nice words Miles, but I'm not sure that a simple apology is going to be enough.
Football Manager 2012 is due to be released on Steam on the 21st October, 2011. Still not sure if you want to pre-order it? Why not play the demo and find out?
Have you pre-ordered Football Manager 2012? Are you looking forward to running around in Team Fortress 2 listening to vuvuzela's? Let us know in the comments below.