See How the Title Music was Created for Tiny Invaders in New Behind-The-Scenes Video
If you've been playing Tiny Invaders, and there's no reason why you shouldn't be, no when we gave it 9 out of 10, then you've probably noticed the amazing title music that the game has. I bet you've been kept awake at night just wondering how they made something that fit with the style of the game so well haven't you?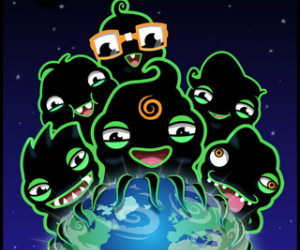 The guys over at Hogrocket and Store Van Music have released a little behind-the-scenes video which shows off the creation of the piece, complete with some musical instruments that you wouldn't have necessarily expected them to use, namely the iPad and a few apps.
If you really liked the style of music that was created using the iPad and all the other mobile technology that's seen to be used in the video, then fear not! Store Van Music have assured people that this isn't simply a one-off and that they intend to educate people that it's more than possible to create amazing pieces of music using what most people have in their possession anyway. In fact, the video itself was filmed using an iPhone with a high quality lens attachment.
What did you think of the music? What did you think of the video? Have you played Tiny Invaders? What did you think of that? Let us know in the comments below as usual…