Braaains! 'Bloodbath Arena' for Dead Island Dated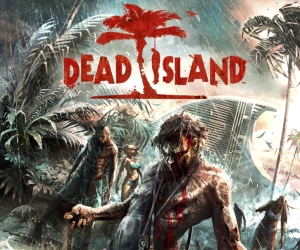 Do you find that Dead Island is currently not satisfying your zombie needs at an acceptable level? Perhaps you don't feel challenged enough by the holiday-making zombie hordes? If this sounds like you, then maybe this is the news you've been waiting for.
Deep Silver, developers of Dead Island, have today announced that the first piece of DLC for the game will be made available on November 22nd 2011 for PC, PlayStation 3 and Xbox 360. Titled 'Bloodbath Arena', this piece of content features four new arenas offering a variety of single-player and co-op challenges. Players will have to face off against wave after wave of zombies, each wearing more flamboyant and colourful Hawaiian shirts than the previous (please note an increase in the flamboyancy of shirts is not confirmed, but it would be pretty awesome if it were the case).
Any experience points and loot that is earned throughout each of the four arenas can be carried over to the campaign portion of the game, and bragging rights are also up for grabs with the new feature of leaderboards. If that wasn't enough, Bloodbath Arena also features a weapon called the 'brain wave bomb'. I'm not sure exactly how it works (science was never a strong point for me), but it sounds as though it'll deal with the undead in an effective manner.
Bloodbath Arena is free for those who brought the Pre-order Edition of Dead Island. For others it will cost 800 Microsoft Points or €9.99. A UK price has yet to be confirmed, but if I was to guess I'd say it will be around £9.99.
You can see some screenshots from the DLC below.
[nggallery id=641]
Dead Island is available now for PC, PlayStation 3 and Xbox 360. Check out our review here.