DC Universe Online – Stats Ahoy!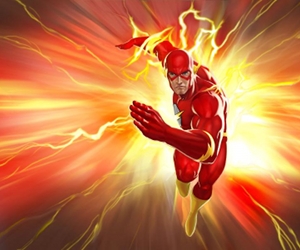 Since Sony Online Entertainment made the decision to offer Free-To-Play options for their DC Universe Online MMORPG, no doubt many more users have signed up to see what it's all about – We've just been sent proof of this in the form of numbers, numbers and more numbers.
John Smedley, President of SOE has been incredibly pleased with DC Online's performance since the switchover on November 1st – So pleased that he has shared some statistics via Twitter, including the following snippets:
DCUO's player base grow by 6% a day
700% increase in daily revenue (47% PC / 53% PS3)
Percentage of European players has grown from 20% to 50% of daily log-ins
More than 85% of daily log-ins are returning players
Most popular marketplace items are: Vanguard of the Heavens character skin & Additional Character Slots
As you can probably tell, this is good news for the once flagging MMORPG. I myself am glad to see that the change to Free-To-Play has paid off for SOE, just as it has done for so many other titles in the genre. I haven't had the chance to download and sit down with the game yet, but maybe one day I will!