UK Charts – Modern Warfare 3 Reigns for Another Week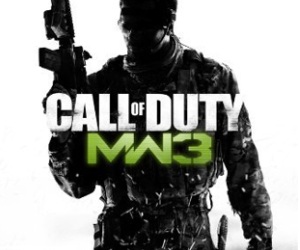 For the third week in a row, the powerhouse that is Call of Duty: Modern Warfare 3 stays atop the UK Charts.
In fact, not a lot has changed at all, with Assassin's Creed: Revelations in second place, Saints Row: The Third climbing one spot from fourth to third (which means The Elder Scrolls V: Skyrim drops to fourth) and FIFA 12 staying in fifth place.
Two new entries makes the top ten though, in WWE '12 and Professor Layton and the Spectre's Call. Who doesn't love some Professor Layton?
As always you can click the name of the game to see our review.
TW = This Week
LW = Last Week
UKIE Games Charts©, compiled by GfK Chart-Track
Do you think Modern Warfare 3 will be the Christmas number one? Can anything stop it? Let us know in the comments below.