Capcom Detail "Heroes Mode" for Resident Evil: Operation Raccoon City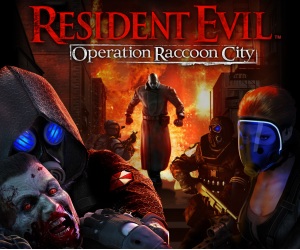 It feels like it has been such a long time since we had a new Resident Evil game, doesn't it? In early 2012 we're getting two new entries, including Operation Raccoon City, which Capcom have just unveiled a new mode for.
Heroes mode will be a 4 Vs. 4 online versus mode featuring classic Resident Evil characters that we all know and love, with a twist. You don't just have to defeat each other, you'll also have to clear out the Zombies and B.O.W's that are all over the maps.
The full list of characters is as follows:
Leon S. Kennedy
Jill Valentine
Hunk
Ada Wong
Claire Redfield
Carlos Oliveira
Nicholai Ginovaef
Lone Wolf
There are some some new screenshots and a trailer for the mode available, which we've got for you right here.
[nggallery id=689]
We're not sure about you, but we're excited about Operation Raccoon City! Who will you be playing as in Heroes Mode?
Resident Evil: Operation Raccoon City will be release March 23rd in Europe for Xbox 360 and PlayStation 3. The PC version will follow at a later date.