PlayStation Vita Launches in Japan, There are Pictures to Prove it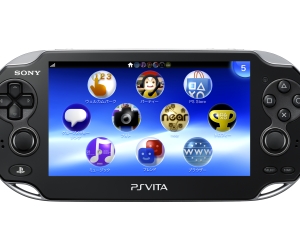 In case you weren't aware, this weekend in Japan the much anticipated new handheld from Sony, PlayStation Vita, launched to much fanfare and excitement.
In Europe and North America the device is going to be launched on February 22nd (Europe) and 23rd (North America), but that doesn't mean we can't join in the fun of the launch with some pictures taken from the launch event.
We had a chance to look at the Vita in some detail in late November (The Vita Experience Part One & Part Two) and are rather impressed with how the device is shaping up so far. Some of the features that are unique to Vita could make for some exciting gameplay experiences. Terry also had the chance to take a look at FIFA Football on PlayStation Vita too, which also sounds rather interesting.
Anyway, onto the images, enjoy!
[nggallery id=693]
Are you excited about the Vita launch? Have you had a chance to get hands-on with one, perhaps at Eurogamer Expo this year? We'd love to hear from you, either in the comments section below, or in our forums.
PlayStation Vita is available now in Japan but will launch on February 22nd in Europe and February 23rd in North America.