Register Two 3DS Games with Club Nintendo to Get Kid Icarus for Free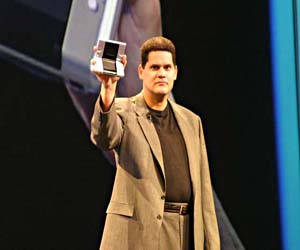 STOP THE PRESSES! Nintendo have announced that you can download more old games for free on your 3DS! If you register two eligible Nintendo 3DS titles with Club Nintendo between now and 31st January 2012 you will receive a code that will enable you to download 3D Classics: Kid Icarus for £0.00! The NES game is re-mastered for the 3DS and will be available to download from 5th January next year.
Along with that, once you've registered your two games you will be entered into a draw – if you're over 18 that is – to win one of 3,000 Mario-themed 3DS'! There are 1,000 Toad consoles, 1,000 Princess Peach consoles and 1,000 consoles of the mustached man himself. These are limited edition, so what are you waiting for!
You are allowed enter up to 5 times, which means registering 10 games. The Nintendo 3DS titles that are eligible for registration are;
• Resident Evil™: Revelations
• Mario Kart™ 7
• Super Pokémon™ Rumble
• SUPER MARIO 3D LAND™
• Tetris™
• Star Fox 64™ 3D
• Resident Evil™: The Mercenaries 3D
• The Legend of Zelda™: Ocarina of Time 3D
• DEAD OR ALIVE™ Dimensions
• Steel Diver™
• nintendogs™ + cats
• Pilotwings Resort™
• Super Street Fighter™ IV 3D Edition
You have to be in it, to win it. So check Club Nintendo for details on how to enter the draw and get your download of the 1986 classic; Kid Icarus. Or for more info, go here.