HIS Brings us the First in its 7000 Family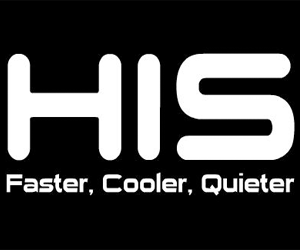 This is one for all you min-maxers out there who are looking to get the most out of their PC's. Hightech Information System (HIS) have announced the first graphics card in their 7000 series.
The HIS 7970 3GB Graphics Card boasts the worlds first 28nm GPU graphics card that comes packed with clock rates of 925MHz and memory clocks of 5.5 Gbps. On top of these already impressive stats, in includes 384-bit memory interface and latest DirectX and PCI-e features.
However this little beast will cost you. The graphics cards will be available to buy in the UK for a whopping £499.99 at Overclockers UK.
Whilst the price alone may be enough to put of more casual PC gamers, the graphics card is a seriously impressive piece of technology that will change the gaming scene, allowing for impressive, up to speed 3D gaming that will run the latest AAA titles with utter ease.
So if you enjoy getting the absolute max out of your PC, then this may be the graphics card for you. It may burn a hole in your wallet, but you'll also be left burning holes in the competition.