Game Music Fans, Vote In Classic FM's Hall of Fame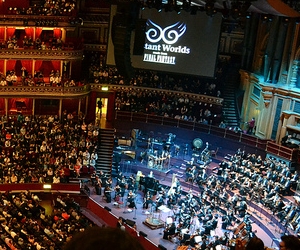 If you love video game music, why not help hijack Classic FM's Hall of Fame and show the world that video game soundtracks matter in modern music!
Similar to other peoples' attempts to de-throne X Factor from the UK Christmas Number 1, a dedicated group of video game music fans are banding together to put their votes into UK radio station, Classic FM's Hall of Fame.
While you are welcome to go to the voting site and put in your vote for any piece of commercially released classical music you want, the main focus will be Aerith's Theme from Nobuo Uematsu's Final Fantasy VII soundtrack. Voting ends on February 29th, and is not limited to UK radio listeners.
Keep up with events on the organiser's Facebook page (and Like it!), and help gaming music get noticed! You can also Follow them on Twitter.