Mario & Sonic at the Olympics in 3DS Gameplay Trailer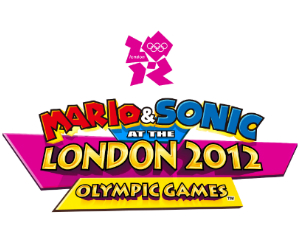 This Summer, one of the world's biggest televised and sporting events is coming to London. The streets will be packed, the atmosphere electric and Sonic and Mario battling it out in the 500m. Below, you can have a gander at the first gameplay footage for Mario & Sonic at the London 2012 Olympic Games on 3DS. The game uses the mic function in various ways like; shouting & blowing. In certain events, you are required to tilt the system, flick the system and there are even traditional methods…you know, like pressing those button thingys.
Across 55 events, you can take control of Mario, Sonic and a host of other familiar characters. You can also vicariously live through these characters and get that gold medal you always wished for…and without that pesky training stuff.

Mario & Sonic at the London 2012 Olympic Games is set for release on 10th February for 3DS