THQ Deny Rumours of 2014 Line-up Being Cancelled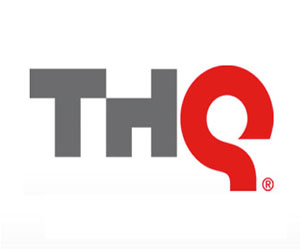 THQ have denied claims that their 2014 line-up of games have been axed. Over the weekend, head of IGDA Mobile SIG, Kevin Dent tweeted about THQ and how the company was in great financial trouble. He said, "Apparently, The Game Workshops MMO has been cancelled by THQ" and added to that by replying to another twitter user with, "they cancelled all of their 2014".  But wait, there's more! Dent didn't stop at that, he continued, "Also heard that THQ are offering themselves to Asian firms to increase value!" and "In addition, word is spreading that THQ has returned IP to Disney AFTER paying the advance, with no refund".
The MMO being referred to, is the Warhammer 40,000: Dark Millennium Online game. The title is said to have been in development since March of 2007, but other than a few clips and images, no one seems to have seen any real progression.
THQ decided to set the record straight with a statement from their Australian PR that they sent to VG247;
"THQ has not cancelled its 2014 line-up, and has not made any decisions regarding the planned MMO

As part of the ongoing review of our business, we have made decisions to ensure that the company is strategically addressing the most attractive markets. As we have previously announced, we have dramatically reduced our commitment to the kids' boxed games sector which leads to a significantly more focused release schedule moving forward. Our slate for calendar 2012 and beyond is focused on high-quality core games and continues to build our digital platform and business. We are excited for our pipeline of original and high-quality content along with our relationships with some of the best talent in the industry.

Additionally, we are thrilled with the great performance of Saints Row: The Third, which on a like for like period in North America has tripled in sell-through from Saints Row 2. In addition, WWE '12's worldwide sell-through sales are up almost 40% year-over-year for the same sales period with fewer platforms. According to NPD, for the month of December and the 2011 year, THQ was the #5 publisher overall, #4 third party, with reported sell through growing over 18% in a market that was down almost 6%. And coming up next, we have two great titles for the first half of the year including UFC Undisputed 3 and Darksiders 2."
Going on that statement, things don't look bad at all for THQ. However, GamesIndustry have claimed their sources know the Dark Millennium Online MMO is up for sale. They also put a lot of their eggs in the Homefront shaped basket, which didn't battle any of the heavy hitters in the FPS market, the way they thought it might. But, Saints Row: The Third did well for them, selling boatloads of copies. Time will tell with this one.
Source: VG247