Shaun the Sheep Bleating His Way Onto Nintendo 3DS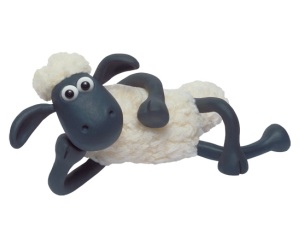 Nintendo Video, a way for 3DS owners to watch cool clips, trailers and shows in 3D has seen a bit of activity of late, and it looks as if that commitment is only going to get stronger in the coming weeks.
Shaun the Sheep, announced back last year, will finally be making his way to Nintendo Video on March 7th to begin a 15 part weekly series. Created by Aardman Animations, creators of Wallace and Gromit, Shaun will bring his friends Timmy, Blitzer, The Farmer and the Flock to Nintendo 3DS.
The first episode on March 7th will see Shaun and co going out for a picnic. What they don't realise, however, is that the Farmer has also planned a fishing trip. Will it interfere with their plans?
Laurent Fischer, Managing Director, Marketing and PR, Nintendo of Europe said. 'We are proud to be working with Aardman Animations to launch Shaun the Sheep's first 3D adventures via SpotPas on Nintendo 3DS. Make sure you keep checking Nintendo Video on your Nintendo 3DS for regularly updated content for you to enjoy.'
Aardman's Co-Founder and Executive Chairman, David Sproxton said 'As a company we are always looking ahead to the next 'big thing', the technological advances that will improve our audience's experience. We are already working with 3D formats as a studio on our upcoming feature film, but when we first experienced the Nintendo 3DS it's safe to say all of us were completely blown away. To be contributing to something as innovative as the Nintendo 3DS from the very outset is an extraordinary experience for us and we're looking forward to seeing Shaun the Sheep on Nintendo 3DS and working with Nintendo going forwards.
I can assure you, the Welshman in me is already excited to see the virtual sheep in 3D!