Skullgirls Boss Character Revealed, Achievements and Trophies Too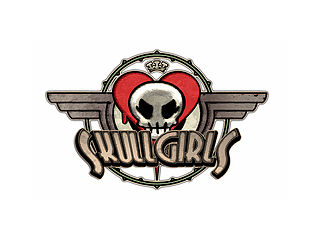 Fighting games are big business at the moment, with big hitters like Soul Calibur V getting good review scores and anticipation around titles like Street Fighter X Tekken reaching fever pitch levels. Enter stage left, a game we previewed recently called Skullgirls that will be available as a download on the Sony Entertainment Network (formally PSN) and Xbox LIVE Arcade.
Today, AutumnGames have revealed the boss character from Skullgirls, called "Double". The origin of Double is a complete mystery, but this fiendish boss is able to transform into anyone but chooses to appear as a smiling nun.
So here we've got some screenshots featuring Double for you, as well as the full trophy/achievement list and a tasty looking poster style piece of artwork. Are you a fan of fighters? If so, let us know how high up on your most-wanted list Skullgirls is in the comments section below. It couldn't be simpler, you can literally log in with your Twitter or Facebook accounts and chat away.
Without further ado then, here's the achievements (the trophies are the same but the values are based on Gold/Silver/Bronze):
Threads of Fate – 30 Points: Follow all threads of fate to their inevitable conclusions.
Sküllgirls – 20 Points: Graduation day has arrived at last! Mrs. Victoria's so proud of you.
Prolix – 20 Points: Words are fun – expand your vocabulary.
An Ensemble Cast – 10 Points: There may be no I in "team," but there is in "variety."
Instant Hair Dash – 15 Points: Let your parasite feel the wind between his tendrils.
Real Circus Damage  – 15 Points: And now, for the main attraction… Grappling!
The Kitchen Sink  – 15 Points: Throw everything at them, including…
Good Hunting, Commander  – 15 Points: A good commander knows how to wield her forces effectively.
Getting A Head In the Game  – 15 Points: Sometimes you just need to relax and take the weight off your shoulders.
My Pain Will Be Visited Upon You – 15 Points: Sometimes you can take it, and sometimes you just want to lash out.
Medical Board Will Be Notified  – 15 Points: Your opponents aren't the only ones under the knife.
Toil and Trouble  – 15 Points: A sesquidecemvir of seven simulacra synergizing simultaneously.
[nggallery id=780]
Skullgirls is set for an early 2012 release via Xbox LIVE Arcade and Sony Entertainment Network.