Ubisoft Announces New Just Dance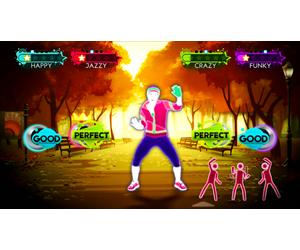 The juggernaut of dancing games without question, is Just Dance. The series has sold millions upon millions and shows no signs of slowing down. Which is why that Ubisoft announced today that a Just Dance Best Of game is headed for Wii consoles in Europe, Middle East and Asia. It's due to come out on the 29th March and will have a tracklist of 25 songs from the series, such as;
·         Satisfaction (Isak Original Extended) – Benny Benassi presents "The Biz"
·         Hey Ya! – Outkast
·         Rasputin – Boney M.
·         Firework – Katy Perry
·         Kung Fu Fighting (Dave Ruffy / Mark Wallis Remix) – Carl Douglas
·         U Can't Touch This – Groove Century
·         Cosmic Girl  – Jamiroquai
·         I Like to Move It (Radio Mix) – Reel 2 Real feat. The Mad Stuntman
The game will also include two brand new tracks to the series, Only Girl in the World by Rihanna and Airplanes by B.o.B featuring Hayley Williams of Paramore. The game is said to have a revamped design and will be sold at an "attractive price".
Just Dance Best Of is set for release on 29th March on Wii