Just Dance 3 Sells 7 Million & Just Dance Series Sells 25 Million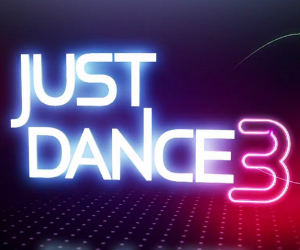 An awful lot of people have been, "getting down with their bad selves" lately as Ubisoft have announced that Just Dance 3 has sold more than 7 million copies since its release and the series has sold 25 million worldwide. Apparently, wannabe dancers around the globe have been clocking up a collective 23 million minutes a day on the game. Since October, Just Dance 3 has featured in the top 5 sales charts in the U.S and in Europe.
Ubisoft have gone hell for leather in the dance genre this year by introducing many more titles to its repertoire. Titles such as Just Dance 2 Extra Songs,  ABBA You Can Dance, The Black Eyed Peas Experience, Just Dance Kids, Michael Jackson The Experience, and The Smurfs Dance Party. Holy Fred Astaire Batman, that's a lot of jiggling in front rooms around the world. On top of all that, Just Dance released in Japan and Korea this year and sold over 500,000 in those two countries alone. Ubisoft released 64 percent of the total dance games released in Europe, Middle East and Africa in 2011.
The Chief EMEA Sales and Marketing Officer at Ubisoft, Geoffroy Sardin said, "The Just Dance franchise continues to be first choice for customers around the world looking for games that let them dance and get the party started in their living rooms…Our diverse dance game offerings ensure that everyone can find an accessible and enjoyable title regardless of platform, and that we have a broad base upon which to bring new ideas and titles in the years to come."
Whether you can dance or not, I'm sure you've thrown a few shapes on many dance floors around the country. The great thing with Just Dance is that you can get achievements and trophies whilst trying to look as suave and sexy as you can. Result.
Just Dance 3 is available now for Xbox 360, PlayStation 3 and Wii.