Ubisoft Announces Europe Is Coming To Just Dance 4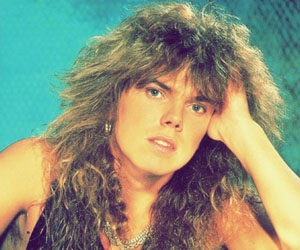 The juggarnaut that is Just Dance is coming later this year on all major platforms, utilizing their motion control capabilities. The track listing was announced some time ago, but all that has become irrelevant today.
Someone called Selena Gomez and The Scene is coming to Just Dance 4 with her song Love You Like A Love Song. Full disclosure; I'm not entirely too sure who she is…although the side of my brain that holds facts on 21st century pop tells me that she's Justin Bieber's girlfriend. However, the real news is that Europe – not the continent – is coming to the popular dancing franchise. Yes, The Final Countdown. This is the track that all the kids are listening to on their Discmans nowadays. The anthem came out in 1986…so, it's relevant. On top of that, I think Glee had a hit with this song. Money.
The full track listing for Just Dance 4 can be seen below.
• Call Me Maybe – Carly Rae Jepsen
• Disturbia – Rihanna
• Good Feeling – Flo Rida
• Love You Like A Love Song – Selena Gomezand The Scene
• Maneater – Nelly Furtado
• Moves Like Jagger – Maroon 5 ft.  Christina Aguilera
• Never Gonna Give You Up – Rick Astley
• Rock Lobster– The B-52's
• So What – P!nk
• Super Bass – Nicki Minaj
• The Final Countdown – Europe
• You're The First, The Last, My Everything – Barry White
• What Makes You Beautiful – One Direction
• Wild Wild West – Will Smith
In all seriousness…The flippin' Final Countdown!!!
Just Dance 4 is set to release for Xbox 360, PlayStation 3 and Nintendo Wii on 2nd October