Footballers Battle it out Using Modern Warfare 3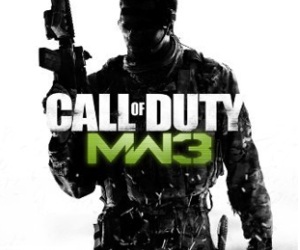 What do you do when two footballers are about to go head-to-head in a Premiership match? You get them to battle one another in Call of Duty: Modern Warfare 3 of course.
That is exactly what Activision have done, with Sunderland's Frazier Campbell taking on Manchester City's Joleon Lescott, playing Modern Warfare 3 with the first Modern Warfare 3 map pack collection.
Striker against Defender I hear you say? Yes indeed! But who won?
The striker, Frazier Campbell came out on top, but there was added drama as the event took place at Manchester's Malmaison Hotel, so something of an away day victory for Campbell.
Victorious striker Campbell said; "It definitely got us both pumped coming head-to-head on Call of Duty MW3 before the game on Saturday. I won 3-1 and if we can replicate that on the pitch it will be a right result. When I'm not playing football or, more recently, changing nappies, you can usually find me on Call of Duty. The new maps are fantastic to play – Joleon should've known he didn't stand a chance!"

City centre-back Lescott added; "I never like to lose whether it's on or off the pitch. I've had good fun today – the new Modern Warfare 3 maps are amazing, but I hope to even the score with Fraizer on Saturday!"
We've got a couple of images from the event to enjoy, let us know what battles you'd like to see in the comments below.
[nggallery id=832]
The Modern Warfare 3 Map Pack Collection 1 is available now for Xbox 360, priced at 1200 Microsoft Points. Read our Modern Warfare 3 review here.