New Video for Ghost Recon Introduces Guerilla Mode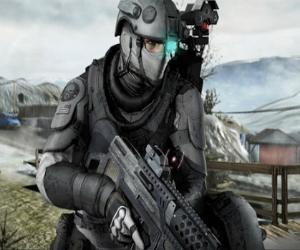 Information continues to flow in for the upcoming Third Person Shooter Ghost Recon: Future Soldier, this time a new mode has been revealed.
Horde mode…Sorry, Guerilla mode in Future Soldier allows you and up to three friends battle it out to survive waves of enemies. Now obviously this isn't the most ground breaking idea nowadays, but there are a few little touches that make it at least somewhat unique. For example, you will earn more points if you manage to take specified locations silently, and enemies are promised to force players to think tactically when moving through each map.
Ghost Recon: Future Soldier is looking like a very different game from when we first saw it, it has undoubtedly been influenced by its most successful contemporaries. Whether this will benefit the series or not is yet to be seen. What do you think of the new mode, is it too similar to other games on the market or is a horde style mode just what you want?
Check out the video below to see Guerilla mode in action.
Ghost Recon Future Soldier is set to release on May 22nd in the US / May 25th in the UK for Xbox 360 and PlayStation 3. The PC version will be released at a later date.