GoldenEye 007 Reloaded Coming to SEN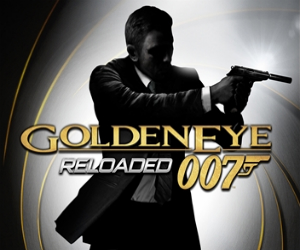 Better late than never GoldenEye Reloaded is now available as a digital download via Sony Entertainment Network.
The HD version of the 2010 Wii game, GoldenEye Reloaded takes gamers back to one of Bonds most popular missions. Reloaded is far more then just an HD update of the N64 classic, the game has been completely remade with significant changes throughout.
Multiplayer has also had a massive overhaul but retains features like four-player split-screen and Golden Gun mode,  as well as new additions like 16-player online matches.
The games price point may take a few people by surprise, players looking to pick up GoldenEye via SEN will have to pay £39.99. With the game already being 6 months old, it would of been nice to see it priced a little lower.
Will you be picking up 007 on SEN, or are digital prices still to high?
007 GoldenEye Reloaded is available right now on SEN for £39.00.