Boulder Dash-XL Coming to 3DS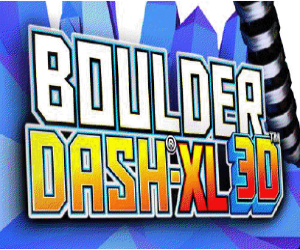 Last year's popular puzzle hit Boulder Dash-XL is coming to the 3DS this July.
A sequel to the 1984 action-puzzler, Boulder Dash-XL was originally developed by Catnip Games for PC and XBLA. The 3DS version is being handled by Ludosity Games, who are also developing Alien Chaos 3D for Nintendo's latest handheld.
3DS players can expect additional features such as new scoring mechanics, StreetPass functionality, 150+ new caves, 5 games modes, 4 game worlds and of course spectacular 3D visuals. Despite the added features it is not yet clear whether Boulder Dash-XL on the 3DS will justify the higher price tag.
New screenshots have also been released and can be viewed below:
[nggallery id=839]
Boulder Dash-XL 3D will be released on Nintendo 3DS July 20th for £19.99/$29.00