Burnout Crash Comes to iOS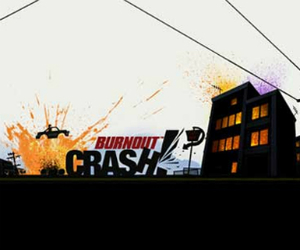 Yes that's right, yet another game is making the jump from console to iOS, this time it's Criterion's Burnout Crash.
The game features 3 unique games modes, 10 traffic junctions, 54 events and 6 themed locations. Players will be able to reap destruction not only with cars but also by activating catastrophic super features like tornados, tidal waves, asteroids, and even UFOs. An autolog style feature is also included allowing players to see their friends scores, a more immediate turn-based battle mode is also included.
Burnout Crash first released on Xbox LIVE Arcade, it featured support for both Kinect and standard pads. Now as the game heads to iOS it must implement yet another control scheme, this time swipe and tap gestures will be used which may actually suit the games style.
Another downloadable console series was also announced to be coming to iOS this week, with Hello Games bringing Joe Danger to the mobile market.
[nggallery id=852]
Burnout Crash is available to download from the app store right now. Stay tuned for future Mobile Monday articles, as we'll be featuring Burnout Crash soon!