With Burnout Crash! Coming to iOS soon, David Hasselhoff Gets in on the Action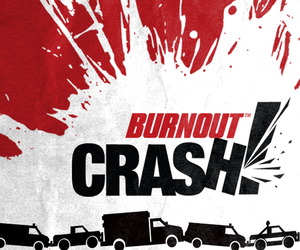 After its release onXbox LIVE Arcade and the PlayStation Network in September last year, Criterion Games and Electronic Arts have now announced that Burnout Crash! will be coming to iOS devices later in April. The top-down pile-up simulator will be made available on iPad, iPhone and iPod Touch – where players will be able to create the biggest car crashes they can muster.
This spin-off title from the Burnout series sees gamers causing damage to both the in-game environment and other vehciles, by deploying Super Disasters, such as tornados, tidal waves, asteroids, and even UFOs – all of which will destroy everything in their path, increasing your crash multiplier and leading to bigger and better levels of carnage. The title sees players compete across six unique locations, in three different game modes, throughout 54 events, and implements leaderboard and score comparison systems for competing with your friends.
For some reason, EA decided that The Hoff himself, David Hasselhoff, would be the best man for the job to publicise the new release of the title across Apple handheld devices. He used to be well-known for getting behind the wheel of Kit in Knight Rider, but from what I recall he didn't used to crash that car very often. Either way, check out the video below where The Hoff really seems to be getting into all the carnage and mayhem:
Burnout Crash! will release on iOS for iPhone, iPod Touch and iPad later this month.